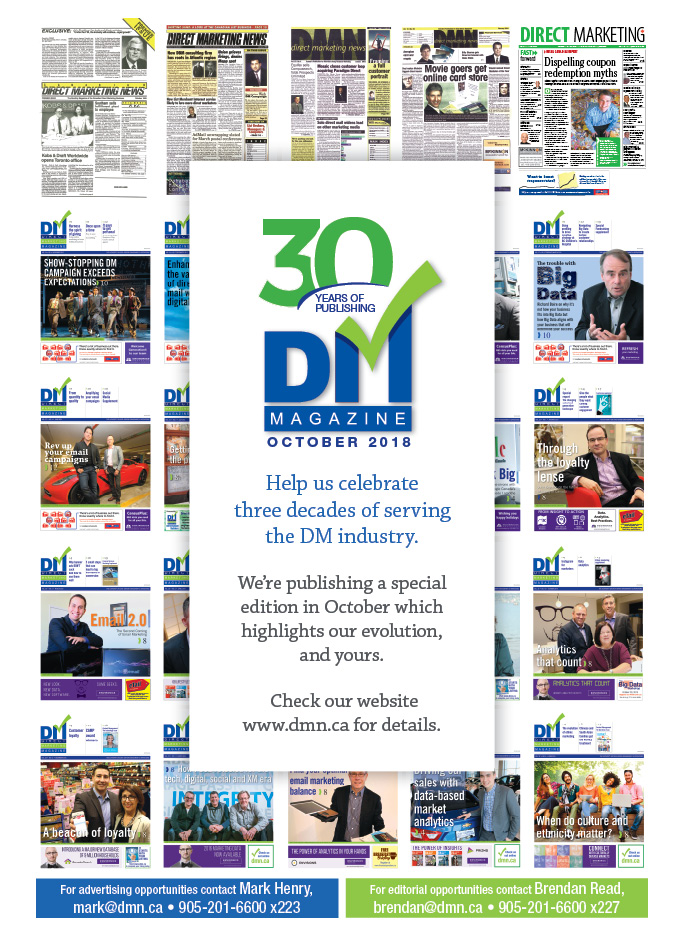 Advertise. Write. Contribute.
Were you a recipient of the Premier Issue in October 1988?
Have you been a reader of DM magazine for more than 20 years?
Do you have memories of past events, associations, industry legends, new technology arriving?
Do you want to share your favourite memories in the data-driven world?
Did you work for one of Canada's largest direct marketers in 1988…or 1998….?
We want to hear from you! You may be included in the special commemorative edition of DM.
PLUS…We're offering ads in October 2018 at October 1988 rates.
What's more…if you advertised any time between October 1988 and October 1998, you'll also get another 10% discount.
For Editorial…contact Editor Brendan Read at brendan@dmn.ca
For Advertising…contact Mark Henry at mark@dmn.ca or 905-201-6600 x 223.
30 Years And Counting