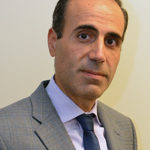 By Richard Perri
The ancient mantra "the only certainty is uncertainty" is proving true for Canada's accounting sector. It is experiencing both market disruption and pressure on workplaces to evolve business models to remain competitive in today's environment.
As a leading human resources and payroll technology provider, ADP Canada wanted to take a deeper dive into the challenges faced by accounting professionals.
The ADP Research Institute launched the Millennial Accounting Survey to get this cohort's take on client expectations, the impact of emerging technology, today's talent shortage and the unique perspectives shared when multiple generations work together under one roof.
Here's what we found out:
1. Talent is rare and hard to find.
As we enter 2020, uncertainty continues to grow among accounting firms. This uncertainty stems from two key challenges: a lack of new talent entering the industry and limited succession planning.
According to Millennial accountants surveyed, 56 percent said there just aren't enough new accountants to replace those retiring and 60 percent noted it's hard to find the right talent. Additionally, 70 percent saw firm succession planning as a top challenge.
So, what do you do when more accountants plan to retire in the next 10 to 20 years than ever before, according to K2E's Accounting and Bookkeeping Operations Survey, and 34 percent of active CPAs are under the age of 40? How do we encourage young graduates to enter the field and entice senior accountants to show them the ropes?
2. Technology is changing accountancy.
Technology is changing nearly every industry, and ours is no exception. Automation, for example, has enabled accounting to become more efficient, and new software developments are simplifying more and more accounting tasks.
When asked what this might mean for the accounting industry, 66 percent of Millennials agreed that accounting software will allow non-experts to do traditional accounting work. While this erosion of work causes many to assume that the accounting industry as we know it may be in danger, Millennials don't see it that way, with 69 percent noting that they don't think automation will eliminate the need for professional judgement.
Additionally, Millennial accountants feel technology will continue to present opportunities in areas where the average person will need assistance. For example, 61 percent of them believe that clients will be using cryptocurrency within three years.
So, it's not that accounting professionals won't be needed. It's just that their role is just changing.
3. Client needs, and skillsets, are changing too.
While basic accounting services are still important, Millennials noted a greater need for soft skills on accounting teams. For example, communication skills are just as necessary as computer operating skills or math skills because clients expect accountants to also act as consultants.
According to those surveyed, approximately 76 percent think that changing client needs have pushed accounting firms to move beyond traditional services. Moreover, 90 percent indicated that they felt their firm should offer consulting and advisory services to stay competitive in the marketplace.
So, does this shift in job description increase the complexity in talent attraction and retention? Surprisingly not, according to the survey. When asked about working in a more consultative capacity, 91 percent of Millennial accountants expressed interest, whereas only 28 percent were interested in traditional tax or audit.
This mindset highlights a need for proper training in these areas of accounting services. Many Millennials noted that they did not feel they had the skillset to deliver the consulting and advisory services their firms offer, meaning perhaps the industry could do more around training resources in these areas.
Third-party providers for HR, payroll and other human resources management (HRM) services can also be leveraged to help fill this gap in talent. These providers can help widen the aperture of opportunity, revenue and profits for accountants looking to offer non-traditional services. They are a cost-efficient way for accounting firms — both large and small — to overcome talent, infrastructure and resource barriers to providing nontraditional services.
Looking ahead
What can the accounting industry do to tackle these challenges? Well, it's time to embrace the uncertainty and move forward with a sound recruitment, retention and succession strategy.
It's important for seasoned accounting professionals to understand that the new generation of accountants may need different types of skills to succeed. Accounting programs that include courses that focus on soft skills will be more helpful and impactful in setting us up for success. Firms should be offering professional development courses or seminars that help current accounting professionals hone these skills and, in the case of smaller firms, looking to third-party partners who can complement and augment their skillset in areas such as HR or payroll.
After all, the future of the accounting industry depends on them.
Richard Perri is chief financial officer, ADP Canada.