RYU Apparel Inc. (TSXV: RYU) (OTCQB: RYPPF) (FWB: RYA), creator of award-winning urban athletic apparel, welcomes Robert Lelovic, CA, CPA as its new Chief Financial Officer (CFQO). Lelovic brings two decades of experience building public companies across diverse industries from Silicon Valley technology companies to the energy sector in the Canadian Oil Fields and the Financial District of Toronto. During his time as a Senior Manager at PricewaterhouseCoopers, Lelovic garnered extensive experience not only in the preparation and review of financial disclosures for publicly traded companies but also includes but is not limited to the implementation of corporate governance practices and regulatory reporting including prospectuses, both for OSC and SEC clients. He monitored a wide variety of engagements including, budget reviews, audits, initial public offerings, due diligence, and special reporting such as IFRS diagnostics and the preparation of white papers, GAAP reconciliations and internal control reports. Lelovic as CFO has an aggregate of 7,722,000 options to purchase common shares of the Company of which, 2,250,000 of the options issued were to directors and or officers of the Company. The options vest immediately and are exercisable for a period of 5 years from the date of grant at a price of $0.055 per common share. RYU Apparel, or Respect Your Universe, is an award winning urban athletic apparel and accessories brand engineered for active lifestyles. Designed without compromise for fit, comfort, and durability, RYU exists to facilitate optimal human performance.
Frontera Energy Corporation (TSX: FEC) says René Burgos Díaz, who was a director of the Company, has been appointed Chief Financial Officer effective June 3, 2022. He replaces Alejandro Piñeros, who is stepping down as Chief Financial Officer to pursue other career opportunities. "I am pleased to announce that René Burgos has been appointed as Frontera's new CFO. We are fortunate to have such a qualified candidate in René to fill this important executive leadership role. René's two plus years as a key member of Frontera's Board of Directors, including his participation in the Company's Audit Committee and Compensation and Human Resources Committee has helped give him key insights into the Company and its financial structure and approach and will allow him to seamlessly excel in this critical role. René clearly understands the shareholders' perspective and will continue to work with the Board of Directors and the Company to unlock value," said Gabriel de Alba, Chairman of Frontera's Board of Directors. Burgos is a financial markets executive with over 20 years of experience in investment management, leveraged financing, restructuring and financial advisory expertise across multiple industries and geographies, specifically Latin America. Most recently, he served as the Head of Private Credit for Latin America and Portfolio Manager for the Latin America Private Credit Opportunities fund (LAPCO) for Compass Group, a LatAm-based asset manager. Prior to joining Compass Group, Mr. Burgos held various roles within financial firms with a focus in Latin America including Carval Investors LLC, Deutsche Bank and Bank of America. Mr. Burgos holds a Bachelor of Business Administration, Accounting and Finance from the Universidad de Puerto Rico. Frontera Energy Corporation is a Canadian public company involved in the exploration, development, production, transportation, storage and sale of oil and natural gas in South America, including related investments in both upstream and midstream facilities. The Company has a diversified portfolio of assets with interests in 34 exploration and production blocks in Colombia, Ecuador and Guyana, and pipeline and port facilities in Colombia. Frontera is committed to conducting business safely and in a socially, environmentally and ethically responsible manner.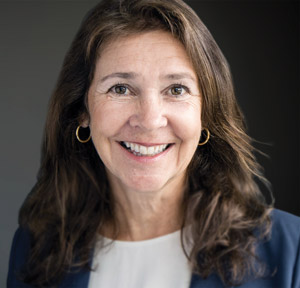 Accord Financial Corp., one of Canada's leading independent commercial finance companies (TSX: ACD) announced the appointment of Irene Eddy as interim CFO effective June 15, 2022 alongside the departure of Stuart Adair, the company's long-time CFO. Eddy joined Accord in 2019 as Senior Vice President, Capital Markets, and as a member of the executive leadership team, helped guide corporate strategy and planning. Since joining Accord, she has handled all aspects of the company's financing requirements, including managing its key banking relationship and diversifying its sources of capital through the addition of several strategic funding partners. After almost twenty years with Accord, Stuart Adair is moving on to a new challenge as of June 15th. During his long tenure, he oversaw the company's public company obligations and delivered financial reporting at the standard expected of a highly respected company such as Accord. In addition to her experience at Accord, Eddy has her law degree from Fordham University and is a certified public accountant (inactive). Accord Financial is North America's most dynamic commercial finance company providing fast, versatile financing solutions for companies in transition including asset-based lending, factoring, inventory finance, equipment leasing, trade finance, and film/media finance. By leveraging our unique combination of financial strength, deep experience, and independent thinking, we craft winning financial solutions for both small businesses and medium-sized enterprises, simply delivered, so our clients can thrive. For 44 years, Accord has helped businesses manage their cash flows and maximize financial opportunities.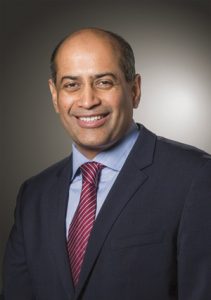 Deere & Company (NYSE: DE) announced the board named Rajesh Kalathur to the position of Chief Financial Officer, effective May 31, 2022. As Chief Financial Officer Kalathur will retain his present duties for John Deere Financial and have continued oversight for information technology. His areas of responsibility as CFO include accounting and reporting, treasury, taxes, internal audit, strategy and business development, sustainability, and investor relations. Prior to assuming his current role, Kalathur was President, John Deere Financial and Chief Information Officer (CIO) where he led the team responsible for ensuring that John Deere equipment customers throughout the world have ready access to competitive financing. Under Kalathur's leadership, the John Deere Financial loan portfolio has grown to over $50 billion. In addition, Kalathur served as CIO and successfully helped lead the company's digitalization journey. His CIO responsibilities will now be led by Ganesh Jayaram who has been appointed as the Chief Information Officer, effective May 31. Deere & Company (www.JohnDeere.com) is a global leader in the delivery of agricultural, construction, and forestry equipment. We help our customers push the boundaries of what's possible in ways that are more productive and sustainable to help life leap forward. Our technology-enabled products including John Deere Autonomous 8R Tractor, See & Spray™, and E-Power Backhoe are just some of the ways we help meet the world's increasing need for food, shelter, and infrastructure. Deere & Company also provides financial services through John Deere Financial.
Tetra Bio-Pharma Inc. (TSX: TBP) (OTCQB: TBPMF) (FRA: JAM1) a leader in cannabinoid-derived drug discovery and development is pleased to announce the appointment of Leslie Auld, H.BSc, MBA, CPA, as Chief Financial Officer and member of the Company's executive team, effective May 30, 2022. Auld is a seasoned Financial Executive with over 30 years of relevant experience, including a background in Canadian and U.S. publicly listed companies in the pharmaceutical and diagnostic technology industries. She has held executive positions in biotechnology companies developing investigational new drugs, which is the core activity of Tetra. Auld is an analytical, strategic, and solutions-oriented finance professional who combines strong planning, organizational, and communication skills with proven ability to lead high-level operations and interact with senior management and Board of Directors. Tetra Bio-Pharma is a leader in cannabinoid-derived drug discovery and development with a FDA and a Health Canada cleared clinical program aimed at bringing novel prescription drugs and treatments to patients and their healthcare providers.
CGI (TSX: GIB.A) (NYSE: GIB) announced François Boulanger, currently Executive Vice-President and Chief Financial Officer, will assume the position of President and Chief Operating Officer; and Steve Perron, currently Senior Vice-President and Corporate Controller, will assume the position of Executive Vice-President and Chief Financial Officer. François Boulanger has nearly 35 years of experience in the IT and professional services industry. He joined CGI 24 years ago, and held a number of senior leadership roles before being named Chief Financial Officer in 2014. Steve Perron has 30 years of experience in the IT and professional services industry. He joined CGI 23 years ago, and held a number of senior finance roles, before being named corporate controller in 2019. He will join the CGI Executive Committee and report directly to George Schindler. "At CGI, financial strength is a core value—and Steve is a consummate ambassador and driver of our commitment to delivering strong, consistent financial performance for the benefit of our shareholders, clients, and employees," noted George Schindler. "As CFO, we look forward to his expanded contribution leading our global financial teams to help deliver superior returns." Founded in 1976, CGI is among the largest independent IT and business consulting services firms in the world. With 84,000 consultants and professionals across the globe, CGI delivers an end-to-end portfolio of capabilities, from strategic IT and business consulting to systems integration, managed IT and business process services and intellectual property solutions. CGI works with clients through a local relationship model complemented by a global delivery network that helps clients digitally transform their organizations and accelerate results. CGI Fiscal 2021 reported revenue is C$12.13 billion and CGI shares are listed on the TSX (GIB.A) and the NYSE (GIB).
Quarterhill Inc. (TSX: QTRH) (OTCQX: QTRHF) announces that John Karnes has been appointed Chief Financial Officer of the Company effective June 6, 2022. Mr. Karnes will replace Steve Thompson, Wi-LAN Inc.'s CFO, who is currently interim-CFO of Quarterhill. Karnes is an experienced technology executive with more than 20 years spent in CFO roles within both publicly traded and private equity enterprises. Specifically, he has extensive experience in CFO roles with public companies listed on the NYSE and NASDAQ, including Mariner Energy (NYSE: ME), The Houston Exploration Company (NYSE: THX), CyberCash, Inc. (NASDAQ: CYCH) and KiOR, Inc. (NASDAQ: KiOR), where he led during periods of transformation characterized by acquisition and integration, while ensuring regulatory compliance and operational efficiency. Karnes will be based in Dallas, Texas. Most recently, Mr. Karnes was CFO of Ontellus, a leading US SaaS health record exchange network connecting over 190,000 national physician groups and hospital systems to some of the country's largest insurance carriers. Quarterhill is a leading provider of tolling and enforcement solutions in the Intelligent Transportation System (ITS) industry, as well as, through its Wi-LAN Inc. subsidiary, a leader in Intellectual Property licensing.
Raymond James Ltd., the Canadian arm of North American investment dealer Raymond James Financial Inc. has appointed Scott Hudson, Executive Vice President, Head of Wealth Management, Private Client Group effective June 1, 2022. "As we continue to build on the success of our wealth management business in Canada, a key priority is to support our advisors and their teams with the best possible leadership partners," said Jamie Coulter, CEO, Raymond James Ltd. "Scott's deep expertise building relationships with advisors and other colleagues, along with his ability to find solutions to enhance efficiencies and support, make him ideally suited to help take our wealth management business to a new level of excellence." Scott's career, starting as an advisor, includes various wealth management executive roles at a number of financial service firms in Canada. Raymond James Ltd. is the Canadian arm of Raymond James Financial, Inc., one of North America's leading full service investment dealers. Raymond James was established in 1962 on the principle of always putting the needs of clients first. Today, this principle remains the foundation on which the firm continues to serve individual and institutional investors, as well as corporate issuers. Through its network of approximately 8,730 financial/investment advisors and portfolio managers across Canada, the United States and key international centres, Raymond James Financial, Inc. and its affiliates manage more than US$1.26 trillion in client assets under administration.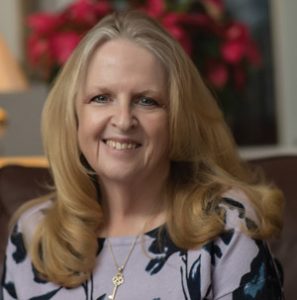 Long-time Canadian Accounting Standards Board (AcSB) Chair Linda Mezon-Hutter, FCPA, FCA, CPA (MI), CGMA will be joining the International Accounting Standards Board (IASB) as a member in September 2022. Appointed as AcSB Chair in July 2013, Linda's career journey took her through Canada's adoption of IFRS® Standards and the development of the separate Handbook sections that we see today for private enterprises, not-for-profits, and pension plans. Members of the IASB are appointed by the Trustees of the IFRS Foundation through an open and rigorous process, with the composition of the IASB requiring broad geographical diversity and varied experience.Before joining the AcSB as Chair, Linda was the Chief Accountant at the Royal Bank of Canada (RBC), responsible for the interpretation and application of IFRS Standards and U.S. GAAP. She also monitored compliance with Canadian regulatory requirements on financial disclosure and was responsible for auditor independence. Before RBC, Linda held other senior positions in industry and has four years of experience in public accounting. "The appointment of Linda to the IASB is a tremendous achievement for Canada," says Lorraine Moore, Chair, Accounting Standards Oversight Council (AcSOC). "Canada's globally recognized reputation in standard setting has been strengthened by Linda's leadership on the AcSB and her commitment to establishing high-quality standards in Canada and globally." The Accounting Standards Board (AcSB) is an independent body with the authority to establish accounting standards for use by all Canadian entities outside the public sector. It serves the public interest by establishing standards for financial reporting by all Canadian private sector entities and by contributing to the development of internationally accepted financial reporting standards.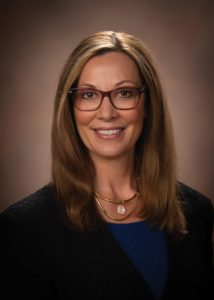 Manulife Investment Management appointed Aimee DeCamillo as global head of retirement. DeCamillo will be accountable for the strategy, growth, and overall success of the organization's global retirement business. Manulife Investment Management is committed to retirement on a global scale and operates across a diverse footprint of markets with a strong presence in Asia, Canada, and in the U.S. – operating as John Hancock Retirement. With more than $330 billion in retirement assets under management and administration, the company supports over 250,000 retirement plans and serves over 8 million individual participants who rely on its retirement plan administration and investment expertise to help them prepare and save for their retirement. She will work closely with teams around the world to ensure the nuances of local markets are represented in a strategic global approach that reflects best practices and drives opportunities for collaboration and leverage across regions. DeCamillo will also collaborate with Manulife Investment Management's public and private markets investment teams to develop investment solutions for the global retirement platform. She reports to Paul Lorentz, president and CEO, Manulife Investment Management and is based in Boston. "I'm thrilled to have Aimee join us as her insights and experience will be valuable for our global customer base, particularly in light of the challenges plan participants and members face in today's environment of economic uncertainty and rising inflation," said Paul Lorentz. "Aimee's background in retirement innovation from both an investments and provider perspective will help us deliver additional capabilities to customers and stay competitive in a marketplace that has evolved quickly through consolidation, regulation, and overall investor need." "Managing the global retirement business is an incredible opportunity to have a positive impact on the well-being of so many individuals around the world," said Aimee DeCamillo. "It's a privilege to join a firm with the depth of expertise globally and the scale necessary to grow organically while incubating new ideas to help achieve our clients' retirement plan goals. I look forward to working closely with the teams across regions to accelerate the development of these solutions in a meaningful way for each market." Aimee has extensive retirement leadership experience, most recently serving as chief commercial officer on the executive leadership team at Jackson Financial, a leading NYSE-listed life insurance and annuity company. Prior to that role, Aimee was president and head of retirement plan services for U.S.-based asset manager, T. Rowe Price. She also spent several years in various leadership roles at Bank of America and Merrill Lynch. Manulife Financial Corporation is a leading international financial services provider that helps people make their decisions easier and lives better. Manulife Investment Management is the global brand for the global wealth and asset management segment of Manulife Financial Corporation.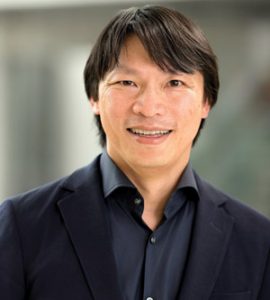 WestJet announced the appointment of Chris Avery, as Vice-President, Commercial Strategy. Avery, a former WestJetter, will join WestJet's senior leadership team effective immediately. "Chris' knowledge and experience will be critical as we continue to drive growth and accelerate recovery," said John Weatherill, WestJet Executive Vice-President, Commercial. "We are thrilled to welcome Chris back to the WestJet team as travel demand ramps up and we focus on our long-term commercial strategy." Avery returns to WestJet following five years with Canadian North where he served as President and CEO from 2018 to 2022 and as Vice-President, Customer and Commercial from 2017 to 2018. During his time at the helm of Canadian North, Avery led the merger and integration activities between Canadian North and First Air and successfully navigated the pandemic crisis to position the airline for recovery. Prior to joining Canadian North, Avery spent 11 years with WestJet in senior leadership roles serving as Vice-President, Network Planning and Alliances, Vice-President and General Manager WestJet Vacations and Vice-President, Revenue and Planning. With more than two-decades of aviation experience across North America, Avery has also held positions with Alaska Airlines, Air Transat and Canadian Airlines International. "I am excited to return to WestJet at such a pivotal time as the business evolves to meet the travel and vacation needs of Canadians in recovery," said Avery. "This is dynamic and innovative team and I'm looking forward to working alongside WestJetters to ensure the airline's future success." In 25 years of serving Canadians, WestJet has cut airfares in half and increased the flying population in Canada to more than 50 per cent. WestJet launched in 1996 with three aircraft, 250 employees and five destinations, growing over the years to more than 180 aircraft, 14,000 employees and more than 100 destinations in 23 countries, pre-pandemic.