Canada's Fifth-Largest Credit Union Gives Retail Banking Members Access to Digital Financial Planning Solutions
MILWAUKEE, WI–The First West Credit Union has integrated the NaviPlan platform into the digital banking service offering for members and clients at the Canadian financial institution's 51 branches across British Columbia.
"We continue to enhance our NaviPlan financial planning ecosystem with capabilities that ensure advisors can effectively meet market-specific client needs and regulatory requirements," said Angela Pecoraro, Chief Executive Officer of Advicent. "The ongoing NaviPlan software updates we roll out position Canadian advisors to better service, and understand, all clients including high-net-worth investors—thanks to robust financial plans which can incorporate more information from all aspects of a client's financial life. We are glad to partner with First West Credit Union to empower more advisors in Canada to help clients improve their financial futures."
Langley, British Columbia-based First West Credit Union is one of Canada's largest credit unions, with more than $14 billion in total assets and assets under management, and more than 250,000 members. The organization operates 51 branches in British Columbia under the Envision Financial, Valley First, Island Savings and Enderby & District Financial brands. First West's financial advisors can harness NaviPlan as a digital financial planning solution for the members and clients they serve.
Advicent developed enhancements in NaviPlan which enable advisors to add operating companies into Canadian clients' financial plans. These updates, introduced last year, also allow advisors to more accurately calculate taxes on income from Canadian-controlled private corporations in accordance with Canadian tax legislation.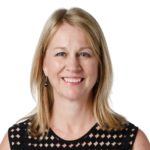 "NaviPlan's cutting-edge financial planning tools will help our members and clients save more in areas beyond their day-to-day banking and savings accounts, so they can achieve a financially secure retirement," said Launi Skinner, CEO of First West Credit Union. "Our strategic relationship with Advicent enables the financial experts in our branches to offer more value to our members and clients over the long term, which is crucial in uncertain times like these."
About Advicent
Advicent is the financial planning technology provider of choice for over 140,000 financial professionals across over 3,000 firms worldwide, including four of the top five custodians, 15 of the top 25 broker-dealers, seven of the top 10 North American banks, and seven of the top 10 North American insurance firms. Our decades of experience empower Advicent to create scalable financial planning software; compliance workflow management solutions; fully branded client experiences through industry-leading APIs; and superior cash flow and goal-based calculations. Advicent products are designed to satisfy the needs of every investor and are used in firms of all sizes. Through our innovative product capabilities and dedicated services, we are able to help thousands of financial professionals and their clients understand and impact their financial future. To learn more, visit advicent.ca or email marketing@advicent.com.
About First West Credit Union
First West Credit Union offers members the financial strength, comprehensive product selection and extended branch network of a large financial institution while maintaining local brand identities and a unique grassroots approach to service. Led by Launi Skinner, First West is British Columbia's third-largest credit union with more than $14 billion in total assets and assets under administration, more than 250,000 members and approximately 1,400 employees. It operates 51 branches throughout the province under the Envision Financial, Valley First, Island Savings and Enderby & District Financial brands.