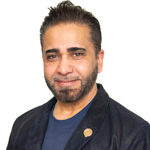 By Roger Sholanki
The wellness industry is increasingly turning to new technologies to automate daily operations, increase customer satisfaction and drive business growth. One of the operational areas getting a technology makeover at spas, salons, gyms and other wellness businesses is payment processing. Flexible payment options, integration capabilities, mobile functionality and e-commerce solutions are some of the trending technology features wellness companies are adopting in initiatives to upgrade their payment systems.
More payment options
Payment processing solutions that provide clients with convenient payment options are a must for wellness industry businesses. Clients want to interact with businesses on their own terms, and that includes paying for products and services. For limiting customer payment choices increases the likelihood that these clients will go elsewhere to a business that accepts their preferred payment methods and makes transactions easy for them. Therefore, the more payment types offered the greater competitive advantage.
The ability to accept a variety of payment types like Visa, Mastercard, American Express, Discover, debit, automated clearing house (ACH), gift cards and near-field communication, (e.g. Apple Pay) offers clients the flexibility they want and can pay dividends by engendering loyalty and repeat business. Offering a variety of payment options allows wellness businesses to take their business online and boost their bottom lines through gift card sales and acceptance of online booking deposits that reduce appointment no-shows.
Integration
Payment solutions that integrate with existing cloud-based platforms can help wellness companies streamline operations and manage their business and payments all in one place. Cloud-based wellness management software that integrates merchant services to manage and complete payment processes smooths out business workflows and provides a seamless, uniform experience throughout the customer journey. These integrated cloud-based systems can handle everything from point-of-sale purchases to credit card processing, membership billing and to loyalty points tracking and redemption. An added bonus is that these integrated platforms provide easier ways to handle data analysis, refunds and payment errors, freeing up wellness company staff to focus more attention on servicing clients.
Another key consideration for integrating payment processing into existing cloud-based management platforms is the need for wellness enterprises to meet increased security protocols and requirements to protect sensitive customer information, including credit card data. Integrating payment systems into cloud-based platforms can help wellness businesses protect customer data and reduce the risk of costly and reputation-damaging data breaches.
Mobile functionality
One of the leading payment processing trends for next year is the continued emergence of in-store mobile payments as a preferred consumer payment method. Delivering unified mobile payments experiences to clients is rapidly becoming a key driver of revenue and sales opportunities for wellness businesses in order to meet consumer demand.
Here's why. Mobile payment functionality helps improve client relationships and streamlines the payment process by automatically adding sales tax, calculating tip amounts and sending e-mail receipts to customers. Mobile payment technology can also create and offer specials and discounts, such as introductory pricing for new clients and preferred pricing for top-drawer clients, displayed directly on their mobile devices. Additionally, it provides efficient sales reporting with technology that incorporates the latest industry security standards certifications.
The wellness industry is seeing this client preference to forego cash in favour of secure, fast, mobile payments as more and more consumers across the globe opt to pay for purchases by waving or tapping their smartphones onto electronic readers. Canadians are embracing this trend as well. As Canada continues to modernize its payment system, cash is losing favour to contactless payments. According to Moneris, contactless transactions accounted for 41 per cent of all payments in Canada as of Q2 2018.
Contactless payment options such as Google Pay provide the opportunity for spas, gyms and other wellness businesses to offer a complete customer experience, linking payment methods, gift cards, reward and loyalty programmes and special offers together in one place. This fully integrated system not only enhances the client experience, but ultimately benefits merchants by increasing customer engagement.
E-commerce solutions
Many spas and wellness companies sell products online, hence need an online platform that provides the same seamless payments experiences, excellent security and payments accuracy that their customers find in bricks-and-mortar locations. These businesses are looking for e-commerce solutions that provide online payment capabilities and which enable them to expand revenue by selling everything from products to gift cards and to memberships.
Convenience and 24/7 accessibility as well as a range of available products and services attract consumers to e-commerce sites, driving exponential growth of these selling channels and increasing profits for spa and wellness businesses. To put the growth of e-commerce in perspective, as of 2018, e-commerce retail trade sales in Canada amounted to almost $1.6 billion. Meanwhile revenue generated within the retail e-commerce market is expected to surpass USD $55 billion by 2023, up from $40 billion in 2018. Clients' experience with these products, and recommendations from the staff to them lead to both on-site and e-commerce sales, including client advocacy of them and referrals on social media.
Rising customer demand for better and more secure payment options is driving a technological shift in payments solutions in the wellness industry. This shift is seeing the industry turn to payments technology that provides more payment options, integration capabilities, mobile functionality and e-commerce solutions. Investment in payments solutions that include these components can help wellness enterprises drive business growth and increase customer satisfaction by delivering flexible and secure payments experiences to customers through the channels they demand.
Roger Sholanki is the founder and CEO of Book4Time, (https://book4time.com/) a cloud-based business management platform used by spa and wellness businesses in more than 70 countries.