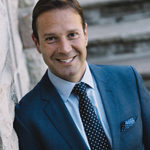 By Roy Farah
Ask any financial services professional, like those in a major bank or in a small credit union, and they will universally name their biggest challenge in one word: regulations. Canada has some of the strictest rules in the world, and while newer initiatives like open banking are still in the discussion phase here, they've already been in place in the U.K. for over a year.
It should come as no surprise then that compliance with them is a hot topic amongst financial leaders in a recent piece of research Western Union (WU) commissioned with Bobsguide, titled "A New Payments Paradigm". Industry experts identified several key concerns relating to the headache of implementations. The top challenges are technical complexity, sourcing talent, impact on the client experience, cost and timelines.
Together these factors are the major contributors to the success of regulation adherence. As new rules come into play, the ability for a financial institution (FI) to efficiently implement and communicate the change can vary greatly as a result.
Technical expertise deficiency
Each of these factors are interrelated. And of these, technical complexity is of chief concern. Many FIs run off legacy systems and joint programmes. Making significant changes is often an overwhelming task. Anyone overseeing this part of the business is under great pressure to ensure it does not negatively interfere with client activities, such as causing service interruptions or requiring numerous new steps for transactions.
The core of these issues lies with the talent problem. There is a major deficiency in technical expertise in the financial services industry. Those with a keen understanding of technology and how to best serve the customer are in high demand. The ability to attract —and retain—these individuals will be a strong focus in the next few years, especially as FinTechs continue to grab enterprising young brains from more established organizations.
Preparedness for new rules
Canadians can be excused for experiencing regulation fatigue, as recent years have brought an onslaught of new rules. In fact, more than half of professionals are less-than-confident in their institution's level of preparedness for new directives.
But it's not that the regulatory landscape is suddenly impossible or unworkable. It's a huge undertaking due to the infrastructure and processes that are deeply embedded in the industry.
Simply put, banking infrastructure isn't easily adjustable. A straightforward requirement like an activity timeout on an online platform can end up taking a substantial amount of staffing and money. The underlying platform—coupled with countless updates and fixes—likely never planned for such a need. Consequently, challenges such as these allow FinTechs, that can design from scratch with these shortcomings in mind, to swoop in and snatch customers with their easy interfaces.
Potential solutions
Is there a possible solution in sight? After all, frustrated banking and credit union professionals have been dealing with the cycle of new regulations and implementations for decades.
Recently, the industry has become more open to collaborating in order to tackle these new rules. In fact, more than one third of surveyed North Americans from the WU report think this is the optimal solution. After all, many businesses are dealing with the same technology and process frustrations. Working together could save both time and money. It's still unclear just how cooperative institutions truly wish to be.
One year in the U.K.'s open banking initiative has brought both innovation and an avalanche of compliance, depending on who you ask. Canada started 2019 by receiving a comprehensive report on the possibility of implementing such a process. After weighing the pros and cons, there could be legislation in the near future.
Financial professionals are asking for better support from regulators and increased staff training. On average, compliance departments worldwide have increased their headcounts based on the added demands placed on them by recent regulations. As banks of all sizes look to streamline and cut costs, continuously swelling this number is not a sustainable strategy. Industry experts hope that emerging technologies can help alleviate the burden, but current landscapes call for more manual efforts.
Future hopes also include the prospect of treating regulations as an opportunity, rather than a burden. After all, recent legislation has aimed to facilitate innovation and competition. If financial professionals start to pursue their solutions to this ongoing problem, FIs can finally stop dreading the next big change.
Roy Farah is the Canadian vice president of Western Union Business Solutions (https://business.westernunion.com/en-ca/).