Fintech Taking the Driver Seat to the Unbanked, Contrasting Financial Landscapes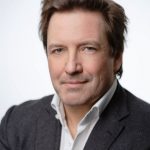 By Michael Penner
Over the last decade the global payments industry has seen tremendous growth, providing increased convenience and opportunity to both businesses and consumers, but advancement does not always happen quickly or uniformly. In Canada, the total payments market grew to 22 billion transactions worth $9.9 trillion in 2019 . More recently the COVID-19 pandemic has accelerated the global digital shift across all industries resulting in a global digital transformation, and the payments industry has not been spared. In Canada, 2020 saw a 62 percent reduction in the usage of cash and 42 percent of consumers refusing to shop at businesses that did not offer contactless payments .
While the shift to digital payments in Canada has been rapid and relatively seamless, not all countries had such an advanced payment landscape to facilitate this transformation. Globally, 1.6 billion adults do not have an account with a financial institution or mobile money provider, most of these consumers reside in Southeast Asia .
Individuals without a bank account tend to be located outside of major metropolitan centers and have lower income and limited education . This situation has led to a significant challenge in adapting to this shifting landscape for regions with high unbanked and underbanked populations. At a fundamental level, consumers without a bank account are severely limited in what they can do in terms of management of their assets and meeting their day-to-day financial needs. This financial exclusion not only impacts individuals, but the broader overall economy of the region.
To serve the underbanked communities, leaders in the banking industry need to develop new solutions that not only provide more digital financial services, but also reduce the barriers of banking and address the needs within the underserved regions. This lack of development of the digital payments industry in many regions of the world provides massive opportunities for growth.
The Opportunity to Digitize the Financial Industry
The pandemic has made clear the need for more flexible financial services and platforms around the globe. Merchants needed new ways to deliver to their customers' and at the same time, consumers needed contactless solutions to obtain essential goods and services. The digital payments industry has been able to solve many of these challenges and has experienced unprecedented growth as a result with the market now expected to reach $324 billion by 2026.
Meanwhile cash is still the primary method of payment in Southeast Asia where more than 70 percent of adults are either underbanked or unbanked and have limited access to financial services. This lack of development in the Southeast Asian digital payments industry is reflected by both consumers and businesses with more than 70 percent of sellers accepting cash as the only method of payment. Because of the obvious advantage provided by digital solutions and pent up consumer demand, there exists a significant desire on the part of merchants to modernize with 78 percent of merchants expressing interest in other integrated payment services and an expected 79 percent adoption of digital payments by businesses by 2025.
The pandemic gave us a glimpse of the huge digitization opportunities that lie in the payment industry and especially in the Southeast Asian market. Regions that had high unbanked populations just two years ago now have a significant number of people that have the ability to open a bank account and do what they could not do before with their money. With innovations in Fintech rolling out at a faster rate to both businesses and consumers, the overall economy is expected to grow, and adoption is expected to continue to accelerate.
Just being able to open a bank account leads to multiple doors of opportunity that for Canadians, is not given a second thought. How can a small business owner get a loan without a credit score? How could someone apply for a credit card without a bank account? A bank account does not make either of these two-services a given, but it does bring those that are currently unbanked closer to the opportunity and as these platforms become available, demand for additional services that were previously unthinkable will only grow.
Southeast Asia: The Region with Plethora of Financial Opportunities
Only 40 percent of transactions in the southeast Asian region are cashless and access to digital financial services has and will increase the use of digital payments which will also create a more competitive market for merchants. While some merchants already accept digital payments and are on the cusp of digitization, digital technology and more readily available data can give new life to their business by offering a greater range of products delivery models .
The current Southeast Asian digital financial sector is highly fragmented, more so than any other region. There are a vast number of providers addressing the challenges within the payment landscape of the unbanked, but from different angles. Five key digital financial service verticals in the region include, payments, remittance, lending, insurance, and investments. Of these key verticals, payments and remittance have reached inflection points that the others will surely follow.
Consumer behavior will be the driving force that continues to develop payments and remittance in the region while lending, insurance, and investments will grow annually until they reach their respective inflection points. The infrastructure to facilitate this inflection is still being developed and deployed in the region. This growth will ultimately play a key role in boosting the region's expected GDP of $4.7 trillion by 2025 for the major economies . The absence of the supporting infrastructure impedes what is possible for merchants and consumers and hinders their ability to obtain and manage credit. Only when the proper infrastructure is in place can the Southeast Asian digital financial service industry reach its full potential.
Such a digital transformation is a challenge and will be impossible for banks to achieve without the technical resources that Fintechs can provide. While new innovations are emerging in the industry, what the Southeast Asian market requires is an infrastructure platform that can provide all the necessary services in one place. Though it is not expected that by 2025 unbanked regions of the world will have the same opportunities as Canadians, access is expected to be vastly greater than it is today with Fintechs providing new opportunities and innovations throughout the payments ecosystem.
Michael Penner is Chief Executive Officer, Lynx Global Finance. He has over twenty years of international experience as a C-level executive, building digital infrastructure businesses and strategic partnerships across Asia, the Middle East, and Africa. He has significant hands-on expertise in building strategic partnerships and working relationships that have allowed for the successful launch and operation of digital communications, data analytics, and financial and payment technology networks in several countries around the world. Penner is a licensed Chartered Financial Analyst.