Adjusting how gig workers are paid can help on-demand platforms, while providing a much-needed path to financial health for this growing portion of the workforce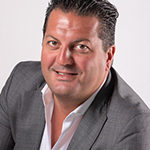 By Marco Margiotta
Canada's gig economy is growing, and it's growing quickly: a new study from Payments Canada shared that gig workers now represent more than one in 10 Canadian adults, and more than one in three Canadian businesses employ gig workers. Why? For many, the COVID-19 pandemic has led to a desire (or need) to control how, when and where they work.
While the entire payments industry has witnessed a seismic shift in the last year to mass adoption of digital banking and contactless transactions, facilitating payments to our essential gig workers has not kept pace. In fact, turning to gig economy work isn't always the path to financial freedom one might hope to encounter. Canadian gig workers, especially in the transportation industry, incur a high cost for the nature of their work. Fuel, maintenance, depreciation and insurance are just some of the costs that must be incurred before they can even go to work.
The Financial Health Network identifies several indicators of financial health, with two basic ones looking at whether an individual's savings are liquid and long-term. Research shows many gig workers couldn't be further from meeting these indicators — as of 2018, three in five full-time gig workers said they'd struggle to cover an unexpected $400 expense.
As gig economy platforms and employers look to stand out in this rush to shape the post-COVID workforce, they must focus on empowering a financially healthy workforce. According to the same study by Payments Canada, almost 40 percent of participating gig workers are looking for improvements in how they are being paid. Further, one in five Canadian gig workers cite that it currently takes at least a couple weeks to receive payment once work is completed, while expenses to run their personal slice of the gig economy accumulate daily. Fortunately, there is a path to financial health for these workers — leveraging FinTech solutions to make pay available on-demand and at no cost.
There are three key reasons why employers should provide gig workers with automatic or same-day access to their earnings:
1. Gig workers face a "cash gap." It is common for gig workers to have to spend money in order to make money. And unfortunately, many gig workers aren't provided with the pay structure they need to operate quickly and effectively in their work environments. For a rideshare driver, this "cash gap" could make it impossible to call a tow truck to fix a flat tire so they can return to work quickly. This ever-present fear of steep operating expenses creates a need for funds to be readily available at no cost, so they can continue to work and generate more income. Cash gaps also make paying bills on time difficult and leaves many members of our gig economy with no choice but to incur overdraft fees or rely on high-interest credit cards.
2. Payment preference is for fast, secure payments. Recent data shows that Canadian gig workers prefer electronic payments, but many are still paid weekly via slow bank transfers or paper cheques while continuing to incur daily expenses. Slow payments could lead some gig workers to platforms that offer instant payout options with a fee attached, or to payday loans. Many payday or predatory lenders charge steep fees, such as $10 to $30 for every $100 borrowed, and often leave borrowers deeper in the debt cycle.
3. Canada's gig sector is made up of essential workers. The global COVID-19 pandemic created a surge in demand for delivery. We learned that many gig workers are essential, as consumers stayed home and turned to online services to meet their essential needs like restaurant, grocery and even pharmaceutical delivery; providing transport to other essential workers; and more. On-demand payment will help ensure a low gas tank, flat tire or other unexpected expense doesn't derail a gig worker or make it challenging to do their job
Above all, gig workers are entrepreneurs driving our economy, and they need funds to do business. As independent business owners, they — along with all other Canadians — should have flexibility and control over their earnings. The PYMNTS Gig Economy Index™ shared that 84 percent of gig workers would work more if they could be paid faster, meaning many gig worker-based platforms could benefit from this shift, too.
Payfare's business model was developed to encourage financial inclusion. The idea was conceptualized in the backseat of countless trips in rideshares, as we listened to drivers describing the personal financial challenges and hardships that they've endured because of the delay in receiving wages for the services they provide. We reimagined the value of the gig worker and provided them empowerment over their financial security through an API integration.
On-demand and freelance platforms must provide solutions to help gig workers grow their business. The wrong method of pay can keep them from performing essential tasks while limiting their income potential and in turn, financial health.
Marco Margiotta is the CEO and Founding Partner of Payfare Inc.