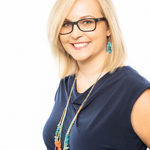 By Marta Rzeszowska
In the next three years, worldwide retail ecommerce sales are expected to double, reaching $6.6 trillion and, according to BDC research, nearly half of all Canadian small and mid-sized businesses aren't ready to capitalize. With no online presence, many small businesses are letting their competitors — large and small — swipe their sales.
Small business owners face countless challenges each day, from long hours to a shortage of retail employees. Customers can be fickle, trends change fast, overhead costs add up quickly and credit card fraud is a growing concern. Entrepreneurs can feel pressure from every angle and going online can intensify this.
Building and maintaining an ecommerce presence takes work, however it is more crucial than ever for small businesses to have an online presence. Consumers are strongly influenced by what they find online, whether it's third-party reviews or comparison shopping on other websites. Without an online presence, small businesses limit their ability to take advantage of powerful digital tools and risk being shut out of domestic and global growth.
Moneris recently partnered with Bookmark, a Canadian small business website builder, to provide entrepreneurs with the tools needed to succeed and relieve some of the stress when transitioning their business online. Growing small businesses need support at every stage of their online operations – from creating their first website, to launching ecommerce and getting paid easily. They also need access to trusted resources that will help optimize their online investment, and in turn, increase sales.
Small businesses play a crucial role in contributing to the national GDP and employing Canadians across the country. More than eight million Canadians – nearly 70 percent of the total labour force in our country – work for a small or mid-sized business. Small business success is Canada's success, and as they grow, so do their challenges. Fraud will also be a challenge for small businesses and it can be even more difficult to combat as a business moves online. Without a customer's physical presence and card, properly validating an online user can be cumbersome, but there are solutions to support small business owners.
Update outdated ecommerce solutions
Like a cell phone or computer, ecommerce solutions need to be updated to ensure they are current with today's system requirements. Having a seamless ecommerce experience is key for small businesses and their customers. A solution like Moneris Checkout offers an easy way to add payment acceptance to their online store, but also offers seamlessly built-in fraud prevention. Moneris Kount Essential, for example, uses predetermined risk parameters based on a business's size and industry to assess potentially fraudulent transactions in real-time. This seamless integration can provide peace of mind and the support needed for growing businesses.
Implementing fraud prevention tools
Although some small business owners might think that ecommerce fraud prevention tools are an expensive or tedious feature that only the big businesses can afford, this isn't the case. Implementing these tools is one of the easiest ways to minimize exposure to online credit card fraud, and there are many affordable — even free — tools that can be used with the flip of a virtual switch.
Tools such as Card Verification Values (CVV) and Address Verification Service (AVS) are baseline tools that can reduce the risk of fraud. These two tools are offered for no extra cost to a merchant and when processing Visa transactions CVV is required. Another tool is 3D Secure (3DS), a cardholder authentication feature offered by Visa, Mastercard and American Express. This feature, while not free, offers significant protection to a business as a transaction is validated by the card brands directly. Using this feature offers a lower interchange rate for Mastercard transactions (starting in May 2020) as well as shifts the liability for fraudulent transactions to the card issuer.
Limiting purchase amounts
A common tactic fraudsters use to get the most out of stolen credit card information is to use it to make high-value purchases, even from stores that don't typically attract big spenders. If an ecommerce store doesn't have limitations on total purchase amounts, setting restrictions may be a simple solution that can end up saving small business owners in the future.
Small business owners should consider the average cost of their products, and average total bill for both in-store and online customers and use that to decide the highest purchase amount they can reasonably expect to be made online. Setting a purchase limit that's slightly over this value will ensure customers can make reasonable online purchases.
Focus on your passion
Using a layered approach to fraud prevention ensures that small businesses can tailor fraud protection to their unique needs. It allows owners to focus on what brought them to entrepreneurship in the first place — following their passion.
Marta Rzeszowska is currently the director of product, online and mobile payments at Moneris Solutions.