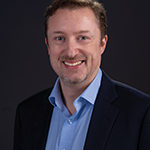 By Bob Stark
With business buyers increasingly adopting the convenient payment methods they've come to know as consumers, it's no surprise that cheque usage has been steadily declining for years.
According to the Association for Financial Professionals, 36 percent of all business-to-business (B2B) payments received by businesses in 2019 were made via cheque. This is down more than half from the 75 percent reported in 2004.
In Canada, however, it seems that cheque usage remains reasonably high compared to other G7 countries. This is often attributed to small and mid-sized businesses (SMBs) — although cheque usage is still prevalent among larger businesses, with 43 percent of commercial enterprises using cheque and paper payments according to Payments Canada — that are more averse to adopting new payment processes.
Payments Canada's 2020 report on Canadian payment methods and trends points to continued cheque usage being a result of some suppliers' preference to be paid with them, rather than a reflection of buyer behaviour. Many businesses cite that they do not prefer cheques as a payment method, even if they continue using them.
With the disruption of in-person and on-premises processes caused by COVID-19, suppliers that were previously hesitant to stray from their manual cheque and paper-based accounts receivable (AR) processes now have little choice but to meet customers' demand for digital payments.
The COVID-19 impact
Research from McKinsey & Company shows that COVID-19 has increased B2B buyers' comfort in making large purchases in online environments. 70 percent of B2B decision-makers surveyed said they are open to making new, fully self-serve or remote purchases valued above $50,000, with 27 percent saying they would spend more than $500,000.
AR teams should ready themselves to embrace the shift towards digital payments, as there's no indication buyers' moving online is temporary. According to McKinsey, the majority of B2B decision makers anticipate preferences towards digital channels brought on by the pandemic will carry on through 2021 and beyond. This is further validated by recent research from Mastercard, where 73 percent of businesses confirmed digital payments will remain the norm for their business post-COVID.
Why digital payments
In addition to supporting the transition to remote work, digital payments offer opportunities for cost-savings, improved cashflow and operational efficiency.
One of the main hesitations preventing suppliers from offering options for more digital payment methods are reported troubles around capturing remittance data for electronic payments. In B2B, cheques come with remittance forms attached, which make cash application straightforward, although highly manual. This is not the case with traditional electronic funds transfer (EFT) bank transfers or even Interact e-Transfers, forcing customers to separately transmit remittance data, typically via a separate email.
Digital payments, on the other hand, are designed for automation. They are smart payments that capture all the dollars and data together, meaning the instructions are captured and transmitted automatically to suppliers' accounting systems.
This faster application of cash — and receipt of payments in real time as opposed to days or weeks as is typical with cheques — gives businesses complete transparency into the health of their customers' accounts and enables predictable cash forecasting and working capital management.
When digital payments are captured online, they streamline internal operations for finance teams. The multitude of phone calls and emails it typically takes to answer customer inquiries and solve disputes are replaced with a customer self-service environment.
In addition to giving customers a way to pay online, providing complete transparency into their account (including credits, deductions and notifications), and offering better collaboration with suppliers, digital payments let buyers know what they owe. Without the friction involved with manual processes and offline payments.
As businesses are becoming more aware of the inefficiency of offline processes and the true costs of accepting cheques, embracing digital payments has become the clear course of action.
A Mastercard survey of SMBs — traditionally most reticent to change — across North America found that 82 percent of businesses have already altered the way they send and receive payments, with 57 percent having increased their use of digital services for B2B payments within the past 8 months.
The value of CX
Bringing digital billing and payment processes to online channels also significantly benefits the customer experience (CX). Mastercard's survey found that after the pandemic prompted organizations to upgrade their digital payments solutions, 81 percent of businesses said this led to improved customer satisfaction levels.
Providing customers with flexible and convenient payment options leads to faster payment times: a benefit that can't be overlooked in this period of economic uncertainty.
If previous crises can offer any direction, it's that businesses that prioritize CX in times of economic instability are better poised to recover and emerge as winners. During the 2007-2009 recession, businesses that led in CX had returns that were three times higher than those of businesses that fell short in this area, according to McKinsey.
As experts predict the digitization in buyer behaviour induced by the pandemic will carry on long-term as part of the "next normal," adoption of digital payments will only continue to increase.
Bob Stark is CMO, Versapay. He is a 20-year veteran in the financial technology industry having previously served as the vice president of strategy at Kyriba and has held multiple strategy, marketing and sales roles at Thomson Reuters, WallStreet Systems and Selkirk Financial Technologies. Bob is a regular speaker at industry conferences including AFP, Sibos and EuroFinance and holds a BBA in finance and marketing from Simon Fraser University.