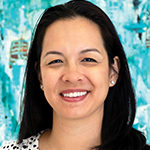 By Liz Lasher
With COVID-19 restricting people's ability or willingness to engage in face to face interactions banks are looking to their digital channels for continued growth.
Key to delivering great customer experiences (CX) is the way in which banks verify that applicants are who they say they are. This necessary step, required to prevent fraud and meet eKYC (electronic Know Your Customer) regulatory requirements, can also be the one step that introduces friction and causes customers to abandon applications.
To find out how banks are responding and what their future strategies are, FICO commissioned extensive research, which included an in-depth survey with those tasked with making the decisions about identity verification at 57 Canadian and U.S. banks. The study provides valuable insight on how the early days of COVID-19 are impacting banks' digital transformation and priorities.
Preventing abandoned applications
When it comes to building their identity verification strategies, 53 percent of respondents say the biggest consideration is meeting their compliance requirements. Furthermore, 51 percent say ensuring customer identities are genuine is the biggest driver for their identify verification strategies.
This is followed by a need to prevent application abandonment due to the identity verification process (50 percent). But this is at odds with the low number — just 29 percent — who say the CX of the identity process is a priority.
For me, this approach is flawed, as delivering a great CX should be top of mind. As the graph shows North American banks are at odds here with banks in the other nations surveyed, where customer experience is much more of a priority.
A balanced strategy where banks focus both on CX and gaining the necessary surety about customers' identities can deliver regulatory compliance and reduce abandoned applications. Banks in Canada and the U.S. should focus on how they can meet their compliance obligations, while facilitating new business. By focusing on the customer, using available data, and asking the right questions at the right time, banks can avoid abandoned applications.
ID verification painful for banks too!
We're used to talking about unnecessary friction for customers when we consider the challenges of identity verification. But it's also difficult for banks. When we asked about the operational challenges faced in validating identities, 53 percent said that manual processes are a challenge and 51 percent said the time taken to validate identities was an issue.
Both of these challenges relate to operational efficiency and suggest that the processes and technologies to deliver faster and more automated identity proofing are not in place. U.S. and Canadian banks have been early adopters of identity solutions, but in this rapidly developing market they may now need to take a more strategic approach.
Consolidation of the multiple legacy point solutions alongside deployment of a platform or orchestration layer will deliver faster, more automated identity decisions. Canadian and U.S. banks could benefit from moving to a single identity infrastructure across all channels and product lines. This reduces unnecessary friction and confusion for customers, avoids multiple copies of documents being held across the institution and facilitates faster onboarding for cross-sell opportunities.
It would be strategic for banks to choose integrated capture and validation systems for identity documents to avoid out of channel requirements and reduce customer abandonment. Banks can also ensure that digital capture and verification is available as widely as possible.
Too many sent to in-person channels
For most of retail banking's history, in-person checking of identity documents by trained bank employees has been the gold standard. This worked well in a world where people were expected to open accounts in branches, interacting with bank employees.
But as the account opening process moved online identity verification hasn't necessarily followed. While banks are more than prepared to manage applications in apps or online, the process falls down when they revert to identity verification that requires checks by bank staff.
Whether this is carried out in-person or through the mailing of documents it brings the on-boarding of new applicants to a sudden and unwelcome halt. This is particularly an issue when customers open personal (direct deposit or chequing) accounts with over half of applicants pushed to mail their identity documents or take them in to branches. There may be a belief that as these accounts are frequently the first account a customer opens with a bank, that this gateway needs protecting with an in-person check.
Today's automated identity verification solutions are consistent and reliable. It's arguable that manual checking adds much to safeguarding the bank while significantly increasing application abandonment rates. This is illustrated when we look at another FICO study: this time a survey of consumers. We found that 21 percent of Canadians and 23 percent of U.S. citizens would abandon an application if forced out of channel to prove their identity, with the majority of them taking their business to a competitor.
CX is THE Deciding Factor
COVID-19 still has a significant impact and consumers who were once wary of digital channels are rapidly becoming comfortable managing their finances with apps and websites. Digital converts are unlikely to change allegiance once the virus is dealt with, so the spotlight is firmly on customer experience in digital channels.
The identity checking process cannot become the single point of failure. The new reality and next generation strategy and approach are clear, enhance your digital identity verification process or stand still as your competitors accelerate their growth.
Liz Lasher is vice president, portfolio marketing for fraud at FICO.