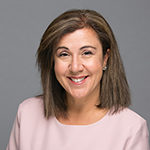 By Daniela DeTommaso
Real estate is one of the most unpredictable and ever-changing industries, dictated by the push-and-pull of housing supply and demand. Yet, if there is one constant, it is that the industry is able to withstand significant economic uncertainty and volatility in the market. This remains true in today's environment. While the global pandemic has resulted in many industries taking a financial hit, the Canadian real estate market has remained strong.
Yet, while strong, the industry has faced challenges throughout the COVID-19 pandemic. Canadians' day-to-day routines have changed, prompting many to reassess their living situations, and in turn, redefining the dynamic of residential real estate. Housing segments that were once hot are now beginning to see declining sales, while suburban and rural areas are experiencing an influx of interest as Canadians take advantage of more flexible remote working arrangements.
The move to suburbs, rural
With a daily commute no longer a requirement for many, those living in metropolitan cities to be close to their workplace now have other options. Suburban, rural properties and cottages have become more attractive to prospective buyers looking for more space, and more outdoors space especially, at a similar price tag. They also see this option as a way to avoid the potentially higher risk of exposure to the virus in "hot spots." The suburbanization movement is well underway and presents significant opportunities for those making that choice.
At the same time, those moving to more rural communities also need to be aware of potential risks. The luxuries that major metropolitan areas offer, such as stable and unlimited Internet connections, access to public transportation and high-quality amenities, will likely not be available in smaller communities.
As well, buyers need to consider what comes next. What happens when employers begin to request that their employees commute to the office again? Many of those who chose to move could be facing a long commute if — or when — they are expected back at their place of work.
Risks amidst the turmoil
At the outset of the pandemic, emergency measures were introduced by the Canada Mortgage and Housing Corporation (CMHC) to protect home buyers, reduce government and taxpayer risk and support the stability of the Canadian housing market. These included limiting the Total Debt Servicing ratios, establishing a minimum credit score of 680 for at least one borrower and suspending refinancing for multi-unit mortgage insurance, except when the funds are used for repairs or reinvestment in housing.
Lenders followed suit, quickly adapting their processes and increasing flexibility around payments and deferrals to provide additional support to borrowers financially impacted by the pandemic. And while the mortgage deferral program was backed by CMHC from the beginning, lenders were faced with many short- and long-term risks, as borrowers grappled with the uncertainty of job or income loss.
At the same time, the current activity in the real estate market has also presented lenders with a unique opportunity for increased business. While the pandemic has led to job uncertainty and significant financial instability for many Canadians, it has also presented others with the opportunity to save and enter the housing market. This, coupled with the uptick in refinancing as individuals invest more in their current homes, is increasing demand for lenders across the country.
As we look forward, it's important to understand that even when the COVID-19 pandemic is behind us, it will have a significant long-term impact. To continue to maximize profit and reduce losses during these uncertain times, lenders have a responsibility to conduct the proper risk assessments and provide borrowers with the education needed to make informed decisions. This begins with data; at FCT, we're invested in delivering a more informed journey for all of our stakeholders, and recently partnered with Opta to provide lenders with access to the data they need to assess risk and properly guide their clients.
Looking towards a successful future
The pandemic has driven significant change in the residential real estate market and presented both challenges and opportunities for all stakeholders, whether it be businesses, consumers, real estate professionals or lenders. And while we can't be sure what the future holds, being adaptable and taking an extra step to weigh the benefits and risks of any decision is the right step forward for a successful future.
As vice president of residential lending solutions, digital transformation and data, Daniela leads FCT's residential real estate practice and the company's data strategy, where she manages the transformation of the lender process and technology.