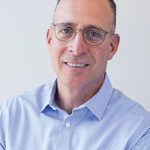 By Anthony Loiacono
All businesses are not created equal and neither are their accounting needs. There is no one-size-fits-all way to structure an accounts department.
However, there may be an easier way to handle certain accounting tasks, such as invoicing, which can be automated to reduce the amounts of staff-hours and save money.
So, why should businesses consider automating the process for handling invoices?
1. A one-step payment process.
The invoice automation platform is an end-to-end solution that sorts, processes and stores all payables information in one secure location. Users benefit from blending the various steps of the invoice-to-payment process into a custom solution, combining data processing with validation, approval routing and system integration, reporting and foreign beneficiary management, in order to execute payments in a smooth and timely manner.
These programs work by extracting information directly from invoices, spreadsheets, PDFs or whatever documents a business might use, meaning no manual entry is required. All invoice images and any related information is then stored within the program, offering the ability to make future payments anytime quickly and easily.
This means no need to log into a banking platform to send wire transfers or worry about mailing cheques. Simply upload your invoices and the platform takes it from there.
2. Money & time saved.
Invoice automation is great news for businesses that have been slowed down by low productivity, high invoicing costs, lack of in-house international banking expertise and the added risk of currency fluctuations. All of these issues and the money they cost — not to mention the hours of unnecessary labour — can be forgotten with invoice automation.
Cambridge's Invoice Automation Solution, which is powered by Global Exchange, is a prime example of a secure platform that works to significantly improve the time consuming and costly invoicing and international payment process. It can help businesses by speeding up processing and adding more control in ways that are not possible in a manual, paper-based process.
3. Fully customizable.
Invoicing isn't one-size-fits-all anymore, even when it is automated. Many businesses fear that if they use an automated program it will not be able to fit their specific needs.
That couldn't be further from the truth. Invoice automation is tailored to fit each business specifically. Automation platforms are fully customizable and can work off whatever materials are provided and within whatever timeframe is needed. Many automation platforms also offer customized reporting, which can help with internal processes, income review and projection.
4. Fixed pay dates & exchange rates.
There are no surprises when you use an automated service for invoicing. Businesses can choose to pay invoices immediately or set a future payables date, depending on cash flow.
Moreover, some programs, such as Cambridge's Invoice Automation Solution, also offer a fixed exchange rate for six months, so you don't have to worry about currency fluctuations or rush to pay vendors. Such programs are also privacy protected, so businesses are fully protected when sending money to foreign vendors.
5. Making room for new important tasks.
Invoice automation can also help businesses by speeding up processing and adding more control in ways that are not possible in a manual, paper-based process.
With that will also be support for the changing role of the accounting department, allowing accounting professionals to switch focus from daily administrative tasks to policy and regulatory tasks, quality assurance and analysis.
Invoicing will always be a key part of any business in order to make money. So why not make that process as easy as possible? Automated invoicing keeps track of everything for businesses, saving time, money and providing peace of mind.
Anthony Loiacono is managing director, Global Exchange (www.gexchange.com).