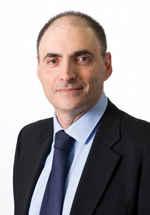 By Daniel Kornitzer
ECommerce and mobile commerce (mCommerce) continue to grow in Canada. eMarketer forecasts that 31.5 per cent of the $64.6 billion in eCommerce sales in 2019 will be carried out using a smartphone or tablet.
The connected growth of eCommerce and mCommerce is being driven in part by the digital preferences of Generation Z (Gen Z), which are Canadians aged 16 to 24. Both online and in stores, Gen Z provides a map of where Canadian payments is heading in 2020 and beyond.
Mobile natives in the CNP space
Born from the mid-1990s onwards, Gen Z is the first generation that can be termed true digital natives: consumers who have grown up more intimately connected to the web than any previous age group. Furthermore, the 16- to 24-year-olds could also be described as "mobile natives". Their adolescence saw smartphones become ubiquitous following the July 2008 release of the first iPhone in Canada, as well as the explosive growth in tablets after their introduction a couple of years later.
Smartphone usage has certainly never been higher in Canada, with 66 per cent of adults reporting owning a device in 2018, according to the Pew Research Center. For younger Canadians, smartphone ownership is almost universal: Pew reports that 90 per cent of 18- to 34-year-olds have a device.
It seems only a matter of time before eCommerce becomes dominated by mCommerce. Indeed, the growth in smartphone and tablet usage is seeing these devices become younger Canadians' default online shopping platforms. 40 per cent of 16- to 24-year-olds prefer to buy goods on their smartphones or tablets rather than on desktops or even laptops, according to our Q1 2019 research. By contrast, just 11 per cent of Canadian Baby Boomers (ages 55+) prefer mobile shopping.
If Canada looks to be shifting towards mCommerce, frictionless in-app payments through the Uber ride-sharing app, the GOLO and Uber Eats food delivery platforms and other apps look like they are set to be a big part of that future. Over half of 16- to 24-year-olds (52 per cent) have some experience of using in-app payments, and a fifth (20 per cent) use Uber, GOLO or similar apps regularly, according to our data. If older Canadians appear yet to be converted — only nine per cent of Canadians aged 25 and older are regular users of in-app payment — the future seems to be already being created by the app-centric Gen Z.
At the same time alternative payments should also grow, if Canada's Gen Z is taken as a guide. Indeed, 40 per cent of 16- to 24-year-olds have used a mobile wallet, such as Apple Pay or Google Pay, to make an online (as well as offline) purchase and 18 per cent use this payment method regularly. Again, younger Canadians are progressive in this respect, with only nine per cent of all other consumer age groups using a mobile wallet frequently.
Whether on a mobile device or a "conventional" laptop, younger Canadians are embracing other forms of alternative payments in the card-not-present (CNP) space. Online cash replacement systems are relatively popular, with over a quarter (26 per cent) of Gen Z using such a product regularly or even occasionally. Other age groups are more agnostic, with only 16 per cent of all other Canadians using an online cash product even occasionally.
A similar dichotomy can be seen for online prepaid payment solutions like our paysafecard product. Over a fifth of Gen Z (21 per cent) have used this payment method, more than double the 10 per cent of other age demographics who have tried prepaid PINs and cards online.
Gen Z's adoption of alternative payments online could be interpreted as evidence of their financial exclusion. After all, the minimum age needed to obtain a credit card — arguably still the king of Canadian payments — is 18 in most provinces and even 19 in British Columbia, Nova Scotia and several others.
Will younger Gen Z consumers desert alternative payments when traditional payment products become more accessible? It seems more likely that their payment preferences will broaden rather than shrink, given the diverse array of methods they already embrace.
Card-present and innovation
In the card-present (CP) space, Canada's Gen Z are also at the forefront in demanding, and therefore driving, payments innovation. As discussed, they are the leading users of mobile wallets, a payment method with a growing presence among CP retailers across Canada.
Similarly, with contactless payment approaching a tipping point in Canada — 49 per cent of CP stores and merchants offer it, according to our Q3 2018 small-midsized business (SMB) research — Gen Z is arguably the most important demographic behind this change. Close to half (48 per cent) of 16- to 24-year-olds we polled in Q2 2019 preferred to shop in stores offering contactless points of sale (POS). As contactless terminals become even more widespread in Canada, this preference is likely to become even more entrenched.
Cash use
Even as Gen Z favours using contactless and mobile wallets in-store, they are not completely abandoning Canada's oldest payment method, namely cash. Close to four-fifths (78 per cent) of Gen Z Canadians still use cash regularly, which is significantly higher than their counterparts in the U.K. (66 per cent) and the U.S. (70 per cent).
Again, the argument can be made that the younger Gen Z cohort have limited access to credit cards and therefore favour cash before graduating to cards. However, their high usage suggests a more enduring relationship. If Gen Z is an indication, cash seems to have legs in Canada.
Cutting-edge payments interest
Overall, Gen Z are at the vanguard of new payments technologies. The age demographic has a higher awareness of cutting-edge in-store innovation. Some 75 per cent of global Gen Z consumers are aware of checkout-less stores compared to 70 per cent of the older demographics. While Amazon's checkout-free Go stores are currently only available in the U.S., it seems likely that Canada's younger consumers would be fast adopters if they expand north in 2020.
Biometrics are another area of payments innovation where Canada's Gen Z is highly receptive. Over half (54 per cent) of the age demographic would make a one-off online entertainment purchase, such as a concert or cinema ticket, using a voice-activated technology like a smart speaker. A comparable majority (also 54 per cent) would also use their voice to sign up to Netflix or another subscription service. This level of confidence suggests that payments by voice could gradually become the new Canadian norm, given that an unprecedented 17.9 per cent of Canadians are expected to use a smart speaker in 2020, according to eMarketer.
Widespread payment by cryptocurrency in Canada is perhaps further off. After all, only three per cent of Canadian eCommerce sites offer Bitcoin and other cryptocurrencies as a payment method, according to our Q3 2018 SMB report. However, there does appear to be consumer demand for crypto, particularly from Gen Z. Almost a third of the demographic (29 per cent) predict that they will make a cryptocurrency purchase of some description by 2021, according to our Gen Z research.
The immediate focus will be on the year ahead. In tandem with rising smart speaker sales and ever higher smartphone penetration in Canada, Gen Z's payment preferences will drive how the next 12 months evolve. Their adoption of mCommerce and alternative payments, as well as innovations such as contactless, mobile wallets and voice-activated payments will no doubt influence older consumers — and, of course, the Generation Alpha that follows theirs — payments' longer-term future.
Daniel Kornitzer is Paysafe's chief business development officer.