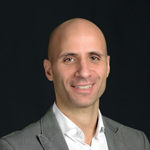 By Len Covello
The loyalty industry in Canada has left brands and consumers wanting more. The issue is that many of today's loyalty programs run on unsophisticated technologies with little segmentation capabilities and zero personalization features. When it comes to loyalty redemption, customers want ease, choice and value, and they aren't getting it.
A common misconception is that companies don't want consumers to redeem their points, when, in fact, the opposite is true. Banks and retailers invest generously into their loyalty programs with the goal of driving engagement, as the redemption process is where they can really deepen that emotional connection with their customers. The benefits are clear for businesses: customers who shop with loyalty points have higher conversion rates and purchase more than those who don't.
Luckily for brands left frustrated by the state of their loyalty programs, key options are now making it easier and more affordable for them to engage their customers.
The loyalty industry is prime for disruption. Here are three key trends that are shaping the future of loyalty in Canada:
1. New technology will increase personalization capabilities.
The world's best loyalty programs all have one thing in common: they do an excellent job of using customer data to create personalized offers. For those brands playing catchup, there still needs work to be done.
Let's use an example of a grocery store chain. Because grocery stores know exactly what their customers are purchasing, they should be able to send out item recommendations and coupons specific to each person's needs. However, while the grocery store may know how to collect customer data, they may not have figured out how to use the data to develop personalized offers. While such an offer may seem obvious to make, most of the technology powering loyalty programs in Canada weren't built with putting the customer at the centre of the experience.
To manage this issue, we're already seeing the rise of better technology and new SaaS-based loyalty program platforms. This technology will improve the ability of companies to engage meaningfully with their members, in real-time, and without requiring any IT resources.
2. More redemption options will create happier consumers.
Ease of use, poor value and lack of redemption options have always been the top pain points and drivers of customer dissatisfaction in the loyalty industry.
That's because typically loyalty programs are siloed, only allowing users to earn and redeem within the company's own ecosystem, and they often come with restrictions that make it difficult for customers to redeem their hard-earned points. One common example are airlines or hotel chains setting blackout periods on travel or nightly stays, which ultimately restricts consumers' options.
However, many leading brands are now starting to get out of this mentality. They are creating strategic partnerships that put the customers first by providing them with more offers that allow them to redeem their points for more items or services that fit their specific lifestyles.
Bottom line: the brands that don't offer more choice when it comes to redeeming loyalty programs will see their customers take their business elsewhere.
3. "Points as currency" will create a new loyalty economy.
The biggest trend that will shape the future of loyalty in Canada is the rise of the "points of currency" economy.
If the goal of a loyalty program is to create real, emotional connections with customers, then brands must focus on driving redemption to things that matter to their customers, no matter what the good or service is.
Many leading brands are now starting to recognize this and are deploying loyalty programs that allow their customers to liquify and convert their points to the loyalty currency of the customer's choice that they can then use to redeem "outside" items or services. For instance, imagine being able to use your grocery store loyalty points to pay for your Netflix subscription or building up points at your preferred gas station and then redeeming them on Amazon.
"Points as currency" is the ultimate in personalization because the customer chooses what, when and from where to redeem. The more places a customer can redeem their points and the easier it is, the more emotionally engaged and delighted they will be with a brand's loyalty program. Faster, more frequent redemptions also offer the bonus of reducing the liability on a business' balance sheet, and at a lower cost per point.
Final thoughts
The future of loyalty in Canada is bright as the technology improves and as more loyalty-specific professionals enter the industry.
With new innovations allowing businesses to build loyalty programs cheaper, faster and with greater flexibility, it will soon be easier for brands to create genuine connections with their customers through personalized offers. Ones that allow Canadians, and loyalty members in the rest of the world, to use their points as currency for products and services that fit their lives.
Len Covello is CTO of Engage People.