OTTAWA, ON–Payments Canada has released survey results from Canadian small business owners, identifying payment pain points, needs, and trends. These findings include:
Almost 50 percent of small merchants believe Canadian stores will become cashless in the next ten years, of which the majority are unconcerned;
Close to 1 in 4 small businesses struggle with not having the funds to make payments;
About 25 percent of all small businesses have encountered payments-related fraud in the last six months, of which about 1 in 5 did not have their issues satisfactorily resolved;
The primary pain point when making cross border payments is additional fees;
37 percent of small businesses employ short-term contracts or freelancers, of which over 50 percent are paid by cheque or cash; and
Over the next year, the topmost priority for over 2 in 5 small businesses is improving overall efficiency to simplify and enhance everyday payment interactions.
The survey touches on how Canadian businesses can address key challenges including through predictability of cashflow, improved risk management, real time gig worker payments, and more efficient cross-border payments.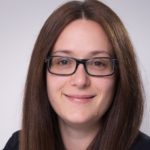 "Through ongoing research initiatives, Payments Canada is dedicated to understanding the needs of Canadian businesses of all sizes," said Cyrielle Chiron, head of research and strategic foresight at Payments Canada. "As a critical connector for Canada's economy, our team will leverage these findings as we prepare to deliver a modernized payments platform that will allow for the introduction of enhanced and new payment experiences. New experiences that will provide businesses and consumers with more choices for how they want to pay, and when they want to pay."