TORONTO, ON–PayTechs of Canada is pleased to welcome Alex Vronces as its new Executive Director, effective February 1st.
Alex comes with a strong payments background, most recently with Payments Canada, where he provided thought leadership and advice on a number of key strategic policy initiatives including the modernizing of the legal frameworks underpinning Canada's national payment systems.
"With COVID-19 forcing so much commerce online, payment system modernization, Canada lagging in innovation and access, we need the associated legislative reforms now more than ever," said Laurence Cooke, Chairman of PayTechs. "With his creativity, passion, and deep payments knowledge, Alex is the right person to lead PayTechs of Canada, at this critical time as the government contemplates critical issues including the development of a national open banking framework, broadening access to the payments system and the portability and security of personal data. We want to thank Doug Kreviazuk for helping us launch the Association and gain so much momentum in the first 18 months"
Alex's career has spanned government and industry advocacy, payment-system policy development, and journalism, and always with a concentration of public policy.
PayTechs of Canada is committed to representing those who want to drive continuous improvements in Canada's payments ecosystem for the benefit of all users and will enhance users' experiences through sound but effective government regulation and greater competition in payments.
There are more than 600 paytech firms operating in Canada today, collectively raising more than CAD$2.86 billion in funding and employing around 80,000 Canadians.
---
Doug Kreviazuk is stepping down to move toward retirement, and he wrote about his experience in launching and running the association.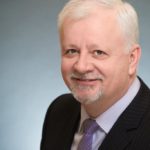 By: Doug Kreviazuk, Executive Director, PayTechs of Canada
PayTechs of Canada Members: As you are most likely aware, after seventeen months, I have decided to step away from the role of Executive Director of PayTechs of Canada effective January 31, 2021 and gradually move toward retirement.
It is hard to believe that 17 months have passed since I first accepted this temporary role. But despite some of the environmental setbacks, largely due to Covid-19, the understanding of policymakers to the value proposition associated with paytech firms and their importance to Canada's financial services market, has been greatly enhanced. Over this period, there has been an awakening of the value that paytechs can bring to a national economy, demonstrated and increasingly being reinforced by the actions being undertaken in many other parts of the world to embrace paytechs as equal partners in the payments system. While Canada may be slower by comparison, I believe that we are now teetering on the cusp of real and positive change for our industry.
To lead this change at the association, I'm excited to announce that I will be succeeded by a very energetic and very able public policy and payments professional, Alex Vronces. Like me, Alex comes to the Association from Payments Canada, where he provided leadership and strategic advice on the organization's most important public policy work including access to the payments system, open banking and RPOF. He shares many of my views about this industry and a passion to affect change and create enhanced opportunities in the provision of payments. Over the next six months, I will continue to offer my insights and experience to the association's new Executive Director in a part-time capacity to ensure a smooth transition. I am truly excited to work with Alex.
During my tenure at Payments Canada and through my transition into the PayTech association, I have been an ardent supporter of change in the payments industry; to bring about a more open and competitive marketplace. The dominance of the incumbent banks and the outdated regulatory framework for the payments system have created far too many insurmountable hurdles that serve only to impede the success for emerging paytech companies. As evidenced across the globe, PayTech and FinTech firms are now being embraced into the mainstream payments ecosystem and regulatory framework for the benefit of all who rely on the payments system each and every day; now is Canada's turn.
The needed changes are coming, and although we may become impatient as the legal and payments-policy discussions unfold, these anticipated changes will bring about many emerging market opportunities. Ideally, we will see a financial services market that places a greater level of importance and reliance on market forces to drive down pricing, and enhance the product/service options for consumers and businesses alike, and for policy-makers to introduce the right market incentives to drive innovation for the benefit of all users.
PayTechs of Canada is a community of common interests and collectively can affect these needed changes. I encourage you to lend your voice and to support your association and Alex as you continue to drive the industry forward.
I wish to extend my sincerest appreciation to all members for their contribution and supporting me in launching the PayTechs of Canada Association. I wish you all the very best and only success in your future endeavours.