As businesses gear up for growth – driving efficiencies and access to capital is critical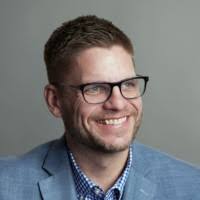 by Stephen Hogg
Never has the phrase 'business as usual' been more obsolete. Constantly evolving market dynamics, shifting consumer expectations, and heightened macro-economic pressures are creating new challenges and opportunities for Canada's small to mid-size businesses (SMBs). New research commissioned by Mastercard highlights the importance of 'agility' and 'efficiency' for SMBs to thrive, and points to how businesses are leveraging technology innovations to navigate shifting market dynamics and opportunities– including through Open Banking.
Open Banking is a technology enabled process whereby both businesses and consumers can choose for their bank and other financial institutions to share relevant data to authorized third parties in a secure manner. It can provide critical advantages for businesses by unleashing the value of their own data, providing control, efficiency and security. Not only does it help leverage expert third parties for tasks like payroll, payments management and to manage cash flow, it helps provide easier and faster access to credit and capital through securely sharing relevant business performance data.
Open Banking adoption soars
Mastercard's research of over 3,500 SMBs in Canada and the U.S. indicates that Open Banking adoption continues to increase among business owners who rely on technology to enhance operations across a variety of financial needs. Around 96 per cent of businesses report currently linking financial accounts, with more than 7 in 10 business owners who link financial accounts for banking, invoicing, paying bills, accounting, and receiving payments. Businesses report that key drivers of adoption include to improve decision-making and save time and effort
Businesses seek enhanced access to capital and funding
Despite the challenges of rising costs, talent acquisition, supply chain issues, cybersecurity and a host of other concerns that business owners report they are challenged with navigating, owners are optimistic and ready to grow. Forty-seven per cent say they're in growth mode. For many SMBs, access to capital and funding can be key for growth, but nearly one in five businesses (18 per cent) that apply for credit through traditional lenders are denied, or only qualify for a portion of the funds they need. These numbers drop even further for minorities looking for the operating capital they need to grow their businesses. In fact, access to capital and cash flow is considered a key pain point by one in four (25 per cent) of businesses, and 85 per cent are still seeking faster and easier access to capital.
Open Banking has the potential to completely transform access to capital and credit for small-to-mid size businesses. Rather than basing lending decisions on metrics like personal or business credit scores and time in business, lenders are using Open Banking data points and analytics to unlock capital. Businesses that have been impeded by traditional guidelines that aren't aligned with the modern economy now have new options for funding. They're benefiting from advances in rich data technology, and are asking for the financial opportunities and insights that data can provide. According to the research, 74% of business owners would share business performance data if it meant that they could better demonstrate their ability to pay back a loan and have more choice in lending options.
Payments is an entry point for many businesses
In addition to speeding up cashflow and enhancing access to capital, business owners lean into Open Banking to help verify, secure, and personalize transactions and payments, which offer more ways to pay with enhanced speed, convenience, and security. Many businesses are leveraging Open Banking to also benefit their customers. Payments are a driving force for this, with nearly 9 in 10 businesses that accept some form of digital payments from their customers, and a similar percentage use Open Banking-backed methods to accept payments.
Businesses looking to outsource security expertise
Around two-thirds (66 per cent) of businesses have experienced at least one cyber threat, with phishing and malware being the most common. While nearly three quarters (74 per cent) of businesses have digital security solutions in place, many only deploy basic solutions like antivirus software and firewalls, which leaves them vulnerable.
Many businesses are seeking security solutions from experts, including 41 per cent who express a preference for purchasing these solutions from payment networks. Open Banking brings the benefit of leveraging the sophistication, expertise and resources of third parties like Mastercard, for whom security has been built into their DNA for many decades.
Opening the door to future growth
As business owners look to the future, their path forward is open to leveraging partnerships and tools that can help with hurdles and deliver value-add solutions to grow. Open Banking empowers businesses to benefit from their own data and to delegate tasks that burn through their time without adding value or that they don't have the necessary expertise or resources for. In an increasingly data-driven, digital economy, technology driven innovations such as Open Banking can be a gamechanger for Canadian businesses at a time when the benefits have never been more imperative.
Stephen Hogg is Vice President, Open Banking at Mastercard