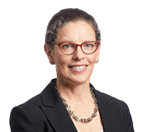 By Tracey Black
Payments modernization around the world continues to progress, addressing consumer and business needs for greater speed, flexibility and security. In its sixth annual Flavors of Fast report, FIS identified 54 countries with active real-time payment programs, up from 40 in 2018. Here in Canada we are making good progress on our own payments modernization path. Modernization is not only going to transform the clearing and settlement systems operated by Payments Canada, but it will also impact the systems and processes of our member organizations.
Those involved in the journey know that this initiative is complex. The prize at the end of the journey is a modernized payments infrastructure that will allow Payments Canada members to provide faster, data-rich payment products and solutions to their customers.
A look back at how it all started
Canada's payments modernization journey kicked off with our Vision published in 2016 that was based on the input from more than 100 organizations. What we gleaned from those financial institutions, regulators and stakeholders is that Canada's modern payments system must be fast, flexible and secure, promote innovation and strengthen Canada's competitive position. The Vision continues to guide us as we near the end of 2019, helping to keep us on track to deliver value to all Canadians.
Pulse check on where we are today
Payments Canada publishes a Modernization Roadmap every December that describes how we will continue to support the Vision. We have delivered several major milestones within the last couple of years.
ACSS. We made improvements to our retail batch payments system, the Automated Clearing Settlement System (ACSS), in 2018 through the implementation of a new credit risk model to reduce system risk, address regulatory requirements and comply with global best practices. We also made improvements to the Automated Funds Transfer (AFT) through the introduction of a third exchange window to accelerate funds availability.
The third exchange has been a game-changer for users in Western Canada. One year after launch it accounts for more than 10 per cent of monthly AFT transaction volumes (more than 21 million transactions) between financial institutions.
Lynx. We have made substantial progress on the replacement of the Large Value Transfer System, our high value payments system, with a Real Time Gross Settlement system we are calling Lynx. Lynx will enhance the safety, soundness, cyber-resiliency and flexibility for high-value payments in Canada.
In October 2018 we announced SIA Perago as our application provider and in May 2019, IBM as our lead technology partner for Lynx. Our three organizations have been working closely together since May 2019, focusing on building out the solution and setting up the infrastructure for Lynx. Payments Canada has been engaged with member participants and regulators to determine how we will test and implement the new system, and to develop the required bylaws and rules and new policies and procedures that will help govern participation in the system. This work will continue into 2021.
Real-Time Payments. We've also made headway in designing a new real-time payments system, the Real-Time Rail (RTR) that will provide the ability for Canadians to make and receive payments immediately and securely, 24/7, 365 days a year.
Most notably, a series of workshops with our members, regulators and stakeholders this past year reconfirmed the value of selecting technology suppliers for each of the payments message exchange capability and the clearing and settlement capability for Canada's RTR. This approach will help ensure a fast, flexible and secure payments system that is efficient, convenient and interoperable.
ISO 20022. Last and perhaps most importantly, Payments Canada continues to champion ISO 20022, which will play a foundational role in Canada's modern payment systems and in enabling data-rich payments. All of our systems are being built to support ISO 20022, allowing for the inclusion of relevant payment information within the payment message. We are excited by the value that ISO 20022 can support, including interoperable cross-border exchanges, the introduction of new products and services and the digitization of manual processes related to invoicing and payment reconciliation, to name a few. Payments Canada is targeting to support ISO 20022 on Lynx by November 2021 and on the RTR at launch.
Where we are headed, what to expect
Modernization of our payment systems will provide value for the Canadian payments ecosystem. The total benefit from payments system modernization alone is significant: estimated to be $6 to $7 billion annually for the economy.
For financial institutions, enhanced payments systems, policies and rules will support product and service innovation. For businesses, modernization will lower operational costs related to payments, allowing organizations to move funds more quickly and efficiently and to more effectively manage their cash flow to improve bottom-line returns. For Canadians, modernization will provide a platform for innovation that will result in more choices for how, where and when they want to pay.
Our progress to date is demonstrating our ability as an industry to work together. Continued collaboration will be key to delivering the Modernization Roadmap. At Payments Canada, we're excited to tackle both current and future challenges associated with modernizing Canada's payments systems, and to watch the future unfold.
Tracey Black is executive director, Modernization, Payments Canada.