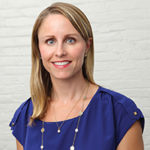 By Jennifer Tramontana
The COVID-19 pandemic has had a seismic impact on the Canadian financial ecosystem and has shifted the way Canadians transact. While Canadians are still seeking choice, convenience and security in payments, Canadians are shifting to more frequent contactless, digital payments preferences. According to a survey from Payments Canada, 33 percent of Canadians are using credit cards more often than pre-pandemic, while 20 percent and 25 percent of Canadians are using debit cards and e-Transfers more, respectively. These trends are expected to continue long-term, creating an avenue for Canadian and global FinTechs to introduce new products and services to meet these needs.
The Canadian Prepaid Providers Organization (CPPO), the collective voice of the open-loop prepaid payments industry in Canada, is dedicated to uncovering trends in Canadian payment preferences and ensuring that current and prospective prepaid issuers have access to this important financial tool. Prepaid platforms are being used as a foundation for digital financial services enabling FinTechs and traditional FIs to push the boundaries of what a "card" can do and enabling firms to bring new and innovative solutions to market and allowing FinTech partnerships to quickly launch and scale.
As we move towards the post-COVID environment, prepaid continues to grow to become a valuable part of Canada's financial services ecosystem and support a true digital payments ecosystem. The prepaid industry has been instrumental in displacing cheques, leading to economic benefits for governments and businesses. And, prepaid solutions can be used to drive financial inclusion, providing an initial point of access to financial systems to those who are currently underserved by traditional products.
Being the only association solely focused on this growing industry, the CPPO has set-out to conduct ongoing market research initiatives to further educate around the Canadian prepaid landscape, a segment which continues to drive payments innovation in Canada. The recent Canadian Prepaid Ecosystem Report 2021, produced in collaboration with FinTech Growth Syndicate (FGS), is an analysis of 90 companies operating in the Canadian open-loop prepaid ecosystem to develop a deeper understanding of the innovative offerings, market forces and trends, as well as to build a heatmap of all players in the Canadian prepaid space.
Among the many benefits of the growing prepaid industry in Canada, open-loop prepaid solutions provide consumers, businesses and governments with the efficiency, security, and flexibility of electronic payments without involving credit. They are an excellent tool to manage a budget because a set amount of funds is loaded in advance of the purchase. Consumers can exert control over their spending and avoid interest charges and overdraft fees. Prepaid also offers increased financial inclusion to our essential and growing gig economy, while also offering more choice and convenience to all Canadians.
According to CPPO's new report, Canada is starting to see early movers offering integrated consumer ecosystems that represent the opportunity to become super apps enabled by payments. This means that these emerging consumer and SME ecosystems are creating competition in the space, enabling early movers to serve a larger portion of consumer financial needs, all within a singular digital platform or super app. Non-banks have also been able to launch banking for their customers as an alternative to credit, and capture their spending data for further innovation in predictive services.
To no surprise amidst the pandemic, on-demand pay — or instant access to earnings — continues to grow in Canada and globally. Employee or gig worker's earnings can be made accessible immediately by transferring it to a prepaid card. For Canadians looking to better budget, avoid overspending or get into the habit of savings, prepaid players are also offering money management solutions. Challengers are even offering credit score monitoring and building solutions to further support Canadians. These use-cases will further grow as open banking becomes live in Canada.
As payments products and regulations evolve, the CPPO will continue to follow innovations and market trends in the Canadian prepaid space, to support innovation and competition in the space, and to showcase prepaid's benefits as a key role in Canada's digital payments and banking transformation. To learn more about the CPPO or become a member, visit https://cppo.ca/.
Jennifer Tramontana is the Co-Founder and Executive Director of the Canadian Prepaid Providers Organization (CPPO).