The CFLA's Future Leaders Spotlight is a monthly feature of emerging talent in the Canadian asset-based financing and leasing industry.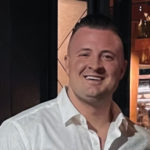 Brandon Stone
President, QuipFinance.com
What brought you to the asset-based finance and leasing industry?
I was in consumer finance but stumbled across a used commercial truck dealership who was having trouble getting their older aged commercial trucks financed at decent rates. I helped them accomplish this and within a very short amount of time transitioned our business out of consumer finance and fully into commercial leasing.
What do you like about working in this industry?
I like helping businesses get the equipment they need to grow their business. I'm passionate about supporting other entrepreneurs.
How do you overcome the challenges you face at work?
We make it our mission to put our customers first and don't let the little things that don't change the big picture effect that. As long as we can honestly say we did our best to hit our mission than we don't let the other things get in the way.
What does it mean to you to be a leader and how do you lead others in your organization?
For myself I've always found it the most effective to lead by example. Do what you expect others to do and the right people will follow.
What is your favourite part of your job?
I love the flexibility to work form anywhere and that I can help businesses from anywhere in basically any industry. There is no shortage of opportunity.
What is one of your favourite books and why?
"The Richest man in Babylon" because I believe anyone who reads this book and follows its principles can create financial freedom.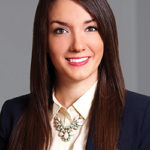 Carla Potter
Partner, Banking & Specialty Finance Group, Cassels
What brought you to the asset-based finance and leasing industry?
Too often lawyers are seen as the red tape and not part of the business solution. After spending time as a chartered accountant and heading to law school, I came to Cassels knowing that it was a law firm that was a leader in asset-based finance and leasing, but not knowing much about the industry. Through working with clients in the equipment finance industry, I quickly learned that it was one where I had an opportunity to help clients achieve their business objectives in a practical way. It wasn't exactly yellow iron I dreamed of when I pictured myself as a lawyer watching Damages or Ally McBeal, but it has proven to be a challenging and rewarding industry to grow my career in.
What do you like about working in this industry?
The people that work in the industry and the mentoring that you receive. At Cassels, I have been able to learn from the best, and have also been lucky to continue to learn from players in the industry and work with clients that continue to push the industry forward and advocate for change.
What is a common misperception about the asset-based finance and leasing industry?
The industry has historically been seen as a male-dominated profession, but it is filled with a lot of women who are leaders in the industry and champions of other women looking to start off or grow their equipment finance career.
What is your favourite part of your job?
No day is ever the same. There are always new issues that allow you to think critically and meet new people – whether it's funders, owners of family-owned business, entrepreneurs or a corporate leasing company, everyone you meet quickly feels more like friends.
What is your number one travel destination and why?
Being from Northwestern Ontario, I love exploring the outdoors and am hoping to do another cross-Ontario road trip with family this summer!
The Canadian Finance & Leasing Association (CFLA) represents the asset-based financing, equipment and vehicle leasing industry in Canada. With over $400 billion of assets financed in 2018, this industry is the largest provider of debt financing in the country after the traditional lenders (banks and credit unions). CFLA's 230+ corporate members range from large multinationals to national and smaller regional domestic companies, crossing the financial services spectrum from manufacturers' finance companies and independent leasing companies, to banks, insurance companies, and suppliers to the industry.