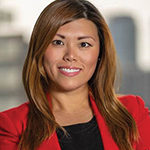 By Eileen Foroglou
"Necessity is the mother of invention" may be cliché, but the pandemic brought the concept to life for most industries, including accounting and finance.
Over the past few years with the push toward paperless offices, workers were encouraged to go digital with the technology invented for the purpose of helping the environment. Before COVID, accountants were shifting to digital, but sluggishly. Offices were cluttered with paper stacks, bills, ledgers, calculators and the like, as manual work was still a focus for the accountant's role. Outsourcing the accounting function was a possibility that was not widely accepted. Then came the pandemic, lockdowns and work-from-home mandates, and the idea that accountants had to be in an office engaging in face-to-face meetings to be considered effective went out the office window. What was once a long-term vision — working from home — became an immediate reality. Companies had to rethink and adapt quickly.
Interestingly, the role of accountants and finance professionals became increasingly important during this unusual situation. It was critical to manage cash flows and payment practices without interacting in person. Companies using cheques were faced with ensuring proper control systems were in place and adhered to. Stakeholder/Investor reporting and on-time delivery of accurate financial statements are more crucial than ever but there were challenges with everyone working remotely.
Of course, those firms that started to go digital and paperless pre-pandemic had a head start. Online review systems and cloud-based systems enabled accounting professionals equipped with laptops to shift to remote work and operate normally immediately. To their credit, those firms that had not integrated digitally rose to the challenge and found ways to get their teams up and running within a few weeks.
It has now been nearly a year and a half since the initial lockdown. Our 20/20 hindsight enables us to look back and draw several conclusions about the lessons we have learned as a result of the "necessity" that mothered invention.
• Change can happen quickly when everyone buys in and works together. We saw firsthand that changing a process and introducing new software could be handled efficiently, all from home. This is a good thing, because time is money, and process improvements implemented through a unified stance are cost effective. Cooperation and keeping an open mind are keys to making it all work.
• In addition, embracing technology and a digital culture encourages innovation, creativity, transparency and collaboration, allowing teams to adapt to change swiftly. The digital culture forced people to automate, collaborate and expand their technological knowledge. We learned that to be more effective, efficient and scalable, companies need to invest in technology.
• During the pandemic, an accountant's role became increasingly more important. Companies and individuals turned to accountants to manage cash and government subsidies. They also relied on accurate stakeholder reporting to provide Stakeholders with confidence that their investment was actively managed during the pandemic. Again, accounting firms accepted the challenge and kept their clients up to date and happy.
• The need or requirement to have in-person face time diminished with the help of online meeting platforms such as Zoom and MS Teams. The pandemic proved the accountant's function can be completed outside of the office with the help of digital technology. Conversely, teams worked harder and longer, as they converted commute times to business hours. The moral of the story is that flexibility is the key. Although at some point, face time will still be optimal, for more collaboration and strategic/creative work, daily tasks can be completed at home.
• This leads us back to the idea of outsourcing, which can help. Accounting firms should at least consider this option. It has been proven that remote work, in fact, works. Outsourcing for day-to-day simple tasks can be used to allow teams to focus on the non-standard tasks.
In short, despite the many problems the pandemic posed, it also spurred innovation when it comes to conducting business-as-usual from home. COVID "mothered" a lot of invention that helped everyone who were figuring out new and improved methods of work. The business landscape has changed, and it is fascinating to watch how it has created a "new normal." As we move forward, we will all be more adaptable, flexible and open-minded about the challenges the future may bring.
Eileen Foroglou is Chief financial Officer, NYX Capital Corp., a private equity real estate investment company with extensive industry relationships. Based in Toronto, the firm invests in high-quality commercial, residential, industrial and self-storage development projects throughout Canada. Currently, NYX is a joint venture partner with the active lifestyle brand Altea Active in the Fall 2021 opening of the Ontario flagship social wellness club in Toronto's Liberty Village. The facility will feature two levels of wellness-inspiring fitness and social spaces. https://www.nyxcapital.com/