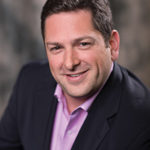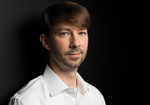 By Christopher Morris and Brian Laneheart
The Canadian FinTech sector has grown in recent years. In the first half of 2019, Canadian FinTechs raised $251 million, almost double the amount raised during the first six months of 2018. Today, Toronto, Ontario is one of the largest industry hotbeds in North America.
When compared to other industrialized countries, Canada falls behind in FinTech adoption. But the tide is turning. Once highly competitive, banks and FinTech companies are turning their mindsets toward collaboration. Combined with FinTech partnerships, these joint efforts are driving adoption and bringing benefits not only to Canadians, but to countries globally.
One such partnership, forged two years ago between FinTech providers Cambridge Global Payments and Brightwell, is making a positive difference by simplifying global remittance. One of the most exciting areas of FinTech, global remittance is relied upon by local economies as it is critical for migrant workers who need the ability to send money home.
The need, and scale, is large. Today, there are 164 million migrant workers in the world And as recently as 2017, Canada ranked eighth globally as a host to incoming migrant workers, receiving $1.3 billion in remittances and sending $24 billion globally.
Far-reaching impact
Through this partnership, Cambridge and Brightwell make it possible for migrant workers to make important cash management decisions right from the palms of their hands. Workers can send money back home in a matter of minutes, regardless of where they earn a living. These remittances can be processed in a worker's local currency and received in their native country by loved ones who use the funds for vital expenses, such as paying bills and putting food on the table.
This quick, easy option for financial management and decision-making is positively impacting the quality of life for the people who seek work far from home and away from their families. For example, in India, a strong and tight-knit family culture often means that people take care of their aging parents, educate the family's children and care for unemployed and handicapped family members.
For many, jobs abroad are often the best way to earn the income they need to support family members at home. This strong family system and sense of responsibility for the family unit motivates Indian workers abroad to send significant amounts of money home each year. In 2018, India received nearly $79 billion of overseas remittances: a 14 per cent leap from the previous year's $65.3 billion. As this number continues to grow, FinTech is playing a critical role in faster, safer and more secure remittances.
Enabling inclusion
FinTech is powering this movement and management of money by not only helping migrant workers more easily send, share and save money, but also by enabling the shift to a cashless society. Canada ranks as one of the largest global societies to embrace the cashless transformation in which card and mobile-based payments are more widely accepted, and in many cases, preferred over cash. Migrant workers especially rely on these convenient options to make point-of-sale purchases from their phones or cards and for the ability to send funds home to their families with ease.
While there is fear that moving to a cashless society will leave low-income people behind, FinTech partnerships, like the one between Cambridge and Brightwell are actually driving financial inclusion and empowerment, which is needed in countries around the world, including Canada. Although more prevalent in emerging markets, there are still individuals in both Canada and the U.S. who struggle with financial wellness, especially within the migrant worker communities.
A lack of trust in the financial system, resulting mostly from inexperience with financial and banking systems, is the most common reason migrant workers, especially those coming from a heavily cash-based economy, give for being slow to adopt traditional banking systems. Because of this, companies like Cambridge and Brightwell are focusing attention and experience on creating easy to use, low cost and frictionless FinTech experiences that foster trust.
Around the world, FinTech is changing lives and promoting inclusion. As more companies take the responsibility to educate and inform unbanked populations and those less comfortable with technology, the opportunities become endless.
Christopher Morris serves as senior vice president of Global Enterprise Solutions Group for Cambridge Global Payments, (www.cambridgefx.com) a FLEETCOR company and leading provider of integrated cross-border payment services and currency risk management solutions. As a trusted partner for more than 25 years, Cambridge delivers innovative solutions designed to mitigate foreign exchange exposure and address unique business needs.
Brian Laneheart serves as the senior vice president of New Product Innovation for Brightwell (https://brightwell.com) a FinTech company that helps global workers get paid, as well as send and spend money safely and easily worldwide.