by Michael Brooke
ILIXIUM was founded in 2010 in the United Kingdom. It's part of the Payen Group Company, an intelligent cross-border payment solutions business.
Their core beliefs are Collaboration, Innovation and Process Simplification. ILIXIUM works hard to remove barriers, increase player acceptance and deposits, and help its customers grow into new international markets while meeting their compliance obligations.
ILIXIUM provides customers with tailored consultancy, using decades of experience to minimize operational costs and maximize international growth. Their elegant and innovative deposit and pay-out options help operators to meet their Know Your Customer and Anti-Money Laundering obligations. ILIXIUM payment solutions integrate seamlessly to give customers a wide range of local and international payment methods.
About 18 months ago, ILIXIUM decided to bring its expertise in the world of Fintech to Canada. I had an opportunity to meet up with Leo Di Benedetto who is ILIXIUM's managing director here in Canada.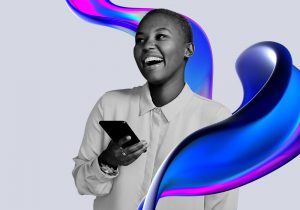 Fintechs like ILIXIUM are driving the evolution within the payments landscape and they have brought about change in the way merchants interact with their customers. "From an international perspective, payments have been moving quickly for a long time," says Leo. "But things are starting to accelerate here in Canada and we are poised to catch up."
There are a number of Canadian-owned and operated fintech companies that have achieved great success outside of this country. They have even bought up overseas payments companies. Ironically, these Canadian companies have yet to really make a mark within Canada.
Leo (left) believes that smaller fintech companies that have the ability to come up with unique solutions for the payments landscape will help drive the change. "There are indeed opportunities to open up the marketplace and allow smaller players in. There is a mindset that we can go beyond the big five banks and provide alternatives that benefit customers."
When it comes to major success stories, ILIXIUM points to the work they've done within the world of online sports betting. Here in Canada, the legislation changed in 2021 and opened up a host of opportunities for people to bet online. A number of merchants entered the Canadian market. As this was happening on a federal level, Ontario opened up the doors to sports betting. "ILIXIUM has done a lot of work in the United Kingdom and other countries in the online betting field," explains Leo. "We took our expertise in this field and came up with customized solutions for the Canadian marketplace." This deep level of experience meant that clients were able to achieve their results quickly with as few headaches as possible.
Besides a huge amount of experience within the betting space, ILIXIUM also has done a considerable amount of work with online gaming. "The key element for anyone who is building a gaming platform is that of consumer trust," says Leo. "This is the foundation for everything. In the past, things were mostly unregulated and it was a bit like the wild west. It was a tough environment trying to deal with some very unscrupulous businesses." Thankfully, things have changed. When it comes to building trust and ensuring that customers are putting their money into legitimate sites, card acceptance is a critical piece. "By offering a domestic solution, ILIXIUM is able to help companies get more approvals for clients. Having more approvals means that more trust is built up for that operator."
In addition to the benefit of greater card acceptance, ILIXIUM adds value when it comes to accepting credit card payments. "Vendors have to watch how much the fees are eating into their profits. Along with this, when it comes to processing foreign fees for international customers ILIXIUM offers lower-cost transactions," says Leo. By accepting transactions locally, ILIXIUM provides great value to its Canadian online merchants along with those based internationally.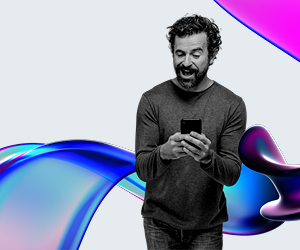 A key element in establishing trust is to ensure that the technical infrastructure is secure. When it comes to a data leak, it can be very expensive both from a bottom-line perspective and also from a reputational perspective. "One of the key benefits of dealing with ILIXIUM is that we have our own secure servers," says Leo. "Nothing is stored on the cloud." As a result, this significantly reduces the risk of leaks and data breaches.
When ILIXIUM was founded, one key decision that was made was to ensure that the infrastructure would be built from the ground up. Additionally, it was decided that all the technology would be built in-house. "This allows us to make changes quickly as we don't rely on outside partners," explains Leo. "There are many people who can start a payments company just with partners. But with ILIXIUM, all our developers are in-house and there is constant improvement happening. This allows us to be agile." It also means one less level to deal with and this can mean all the difference when it comes to ensuring a smooth operation.
Additionally, ownership of the infrastructure has resulted in superior uptimes. "This is a very crucial point to consider," explains Leo. "As a result of having control over our system, we ensure that end-user customers are not fleeing a website due to technical issues. Downtime means lost revenue and our customers know they are working with the source and not third or even fourth partners."
When it comes to things like Apple Pay and Google Pay, Leo sees ILIXIUM starting to incorporate these entities into the online gaming platform. "It is something that consumers are demanding with each passing day and we are poised to bring things to fruition."
One critical concept for ILIXIUM is that of "seamlessness." As Leo explains, "When it comes to working with operators and merchants, we want to offer them a seamless solution. This means that their customers can pay in their local currency, no matter where they are based." By offering companies that do business in many parts of the world a seamless way to reconcile foreign payments, ILIXIUM fosters satisfaction and trust. "We are a great proponent of the saying 'think global and act local.'"
What ILIXIUM does very well is taking a personalized approach. Unlike many companies in this space, we do not have a one size fits all solution." This customization means that the right solution is created for each problem that arises.
ILIXIUM is looking to duplicate the way it entered the Canadian marketplace in other areas of the world. Currently, the company is setting up satellite branches in Australia and South America. "The best way to service those customers who have a global reach is to set up offices around the world. Having a presence, no matter the size, is what is crucial for success."
Leo recognizes that ILIXIUM accomplishes a great deal with a small team. "Our strength really boils down to personalized customer service. "We take a tailored approach to each customer. We ensure that our clients have representatives who can handle any issue, no matter the size."
There is quite a wide contrast between how payments operate in the UK versus how things are done in Canada. Open banking means that there are a large number of players in the UK space. Here in Canada we are more tightly regulated with things like the payment rail system. Slowly, however, things are changing. "A number of our UK customers who have a presence in Canada are delighted that we have a representation here," says Leo. "We've found that our niche service has been of great benefit to a growing number of customers." Specifically, Leo points to a foreign merchant who is selling in Canada and has seen their card acceptance increase by 20%. "This is a pretty significant number and not only has the merchant reduced the costs of their fees, but they captured people who might have shopped at a competitor."
Ensuring that merchant end-user customers have a better experience online is something that ILIXIUM has brought to the table. In creating this, Leo tells me that some customers weren't exactly sure how they were making it happen, but they were very pleased by the fact things were operating so seamlessly. "By cultivating the right relationships and developing strong partnerships we have been able to truly delight our customers."
When it comes to future plans, Leo wants to expand some of the verticals in ILIXIUM's portfolio. Although they have expertise in things like betting and gaming, they are starting to bring in clients within the travel and tourism industries. "With tourism, it's vital to have local fee processing because a lot of our client's customers are internationally based. For example, you might be a UK company selling your package to someone in Canada. ILIXIUM ensures that you're able to reduce costs and make it an easier transaction for both parties."
Leo explains that the company is hoping to reach those businesses that have a global reach. "We know that we can reduce certain financial pain points for Canadian businesses too."
For more information on ILIXIUM, please visit www.Ilixium.com