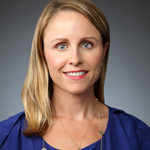 By Jennifer Tramontana
Prepaid currently plays a valuable, though unassuming, role in Canada's financial ecosystems.
With $4.3 billion loaded onto open-loop prepaid products in 2018, reports the Canadian Prepaid Providers Organization (CPPO), prepaid is rising from the shadows as more consumers, businesses and governments discover the convenience and security of loading funds onto physical or virtual cards. The rapid growth of prepaid solutions has come through offering Canadians innovative, technology-driven products and services for buying goods, paying workers, using them in incentive and loyalty programmes and in transferring social assistance and tax refunds.
As we have learned in other markets, like the U.S. and the U.K, prepaid isn't just a pay-before card solution, but a platform for financial services innovation. According to KPMG, growth of FinTech investments in Canada exceeds $750 million a year and prepaid solutions are at the core of many leading FinTech players. FinTechs are using prepaid's modular and light infrastructure for innovative products that are challenging Canada's big banks.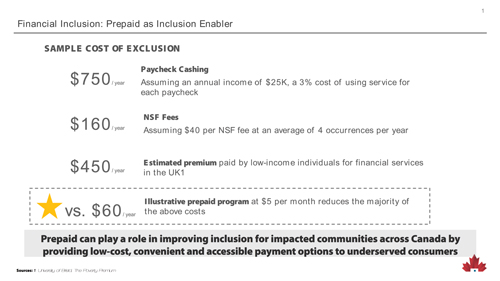 Prepaid FinTech use cases
Here are the most mature prepaid use cases in Canada.
Gig worker payments platform. The application of prepaid cards in contract worker payments is beneficial from both the worker and business standpoints. For instance, Payfare uses prepaid cards to ensure that gig workers are paid faster. It enables transportation and ridesharing companies to pay them by loading their earnings onto prepaid Mastercards, giving drivers the ability to shop in-store or online anywhere Mastercard is accepted.
The ability to offer real-time pay with prepaid also gives businesses a competitive advantage in the acquisition and retention of workers in an increasingly crowded gig economy space. Additionally, the rich information bundled in an electronically generated and transported message can tie in all the data rendered through traditional payments.
With six in ten (62 per cent) Canadians say they feel more loyal to a company that pays them in real time, according to a study commissioned by the CPPO, it is expected that gig economy solutions will continue to grow on prepaid platforms.
Financial management tool. Canadians struggle with a longstanding relationship with debt and overleveraging, thereby depleting their savings. In 2018, debt levels rose as average balances for credit cards while lines of credit grew at a faster pace than in 2017, especially in Vancouver, B.C., Edmonton, Alta. and Toronto, Ont.
A December 2018 report from Payments Canada shows that since 2012, the value of cash payment transactions has decreased by 21 per cent, while consumers opt for more convenient and digital methods of payment such as contactless, online transfers and in-app purchases. This has ushered in an industry of innovative payment technology that provide convenient and cheaper digital-first alternatives to traditional banking.
Two of Canada's leading FinTech companies, Stack and KOHO, are challenger paytechs offering services on a prepaid platform. Stack eliminates account and transaction fees while also offering a real-time budgeting tool and rewards from select merchants. KOHO offers a free prepaid Visa card and an integrated app to help Canadians budget and save.
Modern cheque replacement solution. Canadian businesses and government agencies send more than 550 million cheques annually, primarily due to the need for administrative processes and a clear audit trail, costing the economy $5.8 billion, according to research by Deloitte for the CPPO and data from EY and Payments Canada. Meanwhile, an electronic payment costs less than a dollar.
Prepaid products offer significant advantages over more traditional methods for cashless transfers. It combines security, tractability and the record keeping rigour of a traditional cheque audit process with a modern, digital payment product, as well as the information that is passed along with an electronic payment. Prepaid is proven; it has been delivering payments for disaster relief scenarios, incentives and commission payments as well as a whole host of back-office B2B and government disbursement, which are slowly moving to cards and e-payables.
Cheques, however, remain pervasive in Canadian business. In a recent article from PYMNTS.com, Andrea Gilman, senior vice president of product management, new payments and commercial products at Mastercard, said that corporate executives may be focused elsewhere, beyond the mechanics of payments. Similar to the U.S. though, there is a big market opportunity in Canada that is just beginning to be touched.
Financial inclusion enabler. It's only in the last decade that prepaid options have come to the forefront in Canada as a useful tool for financial inclusion. Prepaid provides an initial point of financial access to underserved Canadians. Though over 90 per cent of eligible Canadians have a bank account, many communities have low engagement with financial services offered by traditional banks. As a result, these Canadians are limited in their ability to manage cash flow, save money and access credit due to economic, technological and geographic barriers. They can pay anywhere from $5 to $45 dollars per NSF (non-sufficient funds) and overdraft charges, while cheque cashing fees can cost between 1-5 per cent of their cheque value in fees.
By using prepaid products instead, the aforementioned Deloitte research estimates that the same consumers would pay, on average, around $60 a year. Innovative efforts such as the collaboration between Payment Source and Canada Post give customers the opportunity to make quick and secure payments all over the country to businesses or even the Canada Revenue Agency, in real time, through prepaid cards or other forms of payment. With close to 80 per cent of Canadians living less than 2.5 km from a post office, and over 90 per cent within 5 km, Payment Source capitalizes on Canada Post's convenient payment network.
Prepaid solutions have an important role to play in the Canadian FinTech space and the potential is just beginning to be tapped. Canada will continue to see growth in disruptive financial products and services over the next decade and prepaid is going to continue to be a very important platform for creation, launch and growth.
Jennifer Tramontana is executive director of the Canadian Prepaid Providers Organization (CPPO) (www.cppo.ca).